High net worth cover specialist OAK Underwriting's managing director Mark Coffey looks at what will be popular among clients for 2016, reminding brokers to review contents regularly to avoid underinsurance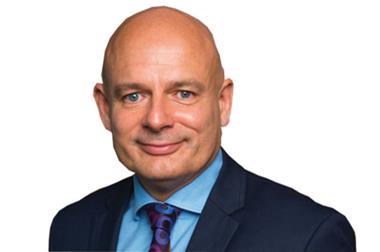 What's hot for 2016? …
1. Art Deco jewellery – the 'Downton Abbey' effect has led to a year-on-year increase in demand since the TV drama series begun. Any vintage examples signed by Cartier, Van Cleef or Arpels are particularly sought after.
2. Oriental rugs – the popularity of investing in rugs has grown considerably in recent years.
3. Oriental ceramics – over the next decade their value is predicted to increase from between 50% to 80+%.
4. Silver – while its value has declined over the past few years, 20th Century and more contemporary pieces remain popular.
And the best of the rest …
1. Jewellery – coloured stones, especially diamonds, are worth investing in after a dramatic rise in popularity among the top-end jewellery collectors.
2. Watches – move over Rolex and even Patek Philippe, today's top time pieces are bespoke – Bremont or RW Smith are seen as great investments.
3. Furniture – sought-after styles range from small 18th Century French classics, to 1950s design icons to futuristic design trendsetters.
4. Paintings – expressionist art, especially by the 'top six' (Amedeo Modigliani, Francis Bacon, Pablo Picasso, Edvard Munch, Andy Warhol and Alberto Giacometti) is the most sought-after.
5. Sculpture – bronze garden sculptures are highly sought after, with contemporary pieces often commissioned.
6. Taxidermy – the popularity of this art form has seen a recent resurgence, thanks to the influence of artists such as Damian Hirst.
7. Clothes – vintage pieces, especially high-end evening dresses, have increased dramatically in popularity over the last few years.
8. Handbags/scarves – new and vintage Hermes and Chanel bags and Hermes scarves are very popular and are often not used by the client but are purchased purely as investment pieces.
9. Cars – classic cars are still popular with the HNW client. Investments over the past decade have seen returns of up to 450%.
10. Wine – a new record for the most expensive lot of wine sold at auction was set in 2015, with 114 bottles of Burgundy (Romanee-Conti) selling for £1m at Sotheby's in Hong Kong. More HNW clients are laying down wine; especially popular is wine 'in bond', stored in a UK bonded warehouse, where no tax is payable.
11. Film memorabilia – the anniversary of Back to the Future and the new Star Wars film has meant a phenomenal interest in such items.