Rob townend, claims director, Aviva UK General insurance, welcomes the government's consultation on minor injuries compensation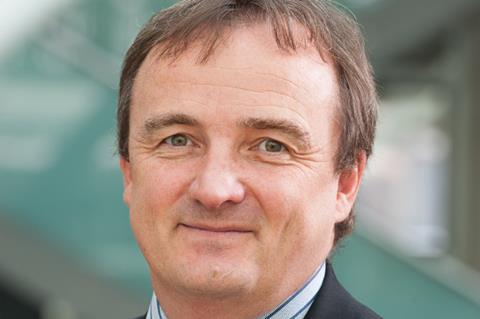 The Government's long-awaited launch of a consultation on how minor injuries are compensated is welcome news for consumers who are fed up with nuisance calls, fraud such as crash for cash and the huge number of spurious whiplash claims they pay for in their premium.
These proposals bring us a step closer to saying good riddance to the 'whip-cash' merry-go-round that is the bedrock of the UK's compensation culture.
If these reforms come into force as envisaged, the savings for consumers is estimated to be around £40 - £50 a year. Aviva has been calling for these reforms for many years, and has pledged to pass on 100% of the savings of these reforms to our customers.
But we haven't been alone. Brokers have been strong supporters of our call for treating minor injuries with care, not cash; BIBA even included this in their manifesto.
The proposed reforms will remove the financial incentives which attract fraudsters and others who seek to game the system. But crucially, those with genuine injuries will still get the necessary medical treatment they deserve, as well as any financial loss incurred, such as loss of earnings.
It's no surprise that those with vested interests are already pushing against the reforms and the customer savings they represent while protecting their own interests.
So as the consultation process gets underway, I wanted to outline why these reforms are critical for our customers.
From 2000 to 2015 motor-related personal injury claims shot up 90%. Meanwhile, road traffic accidents fell by 40%. How do you make sense of that? The answer lies in the UK's compensation culture, where financial incentives reward bad behaviour while lining the pockets of lawyers, claims management companies (CMCs) and professional fraudsters.
Legal costs are too high: for every £1 spent on compensation, a further 80p goes to lawyers, many of whom grab a further 25% of the compensation paid out. That cannot be right.
And nuisance calls are out of control: last year a jaw-dropping 720 million injury-related nuisance calls and texts were made as CMCs chased the easy money. These annoying calls and texts incentivise trivial, exaggerated and even bogus claims.
All while professional fraudsters use the easy access to compensation to cause the abhorrent crash for cash accidents that risk innocent motorists' safety.
The result is that the amount of premium that goes to paying minor injury claims has doubled over the last 15 years. This, in turn, pushes up premiums.
The consultation in front of us represents an historic opportunity to sustainably reduce the cost of living for the UK's 30 million motorists.
It's time to end this compensation merry-go-round and cut the cost of motor insurance for us all.