The increasing sophistication of mobile devices and corresponding rise in their value is making smartphone cover a key purchase – and an opportunity for brokers, writes Ross Barrington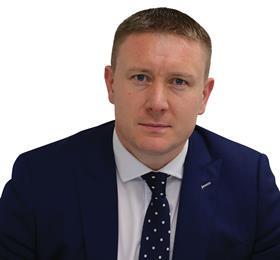 Ten years ago who would have thought that they could pay £1,500 for a mobile phone? Many wouldn't, but following Apple's latest launch in September this price point has become the norm!
The landscape
Mobile phone and gadget insurance has undergone a considerable overhaul since 2013. It has been a challenging environment for brokers and insurers operating in this arena since the FCA put it under the spotlight, imparting large fines on some businesses using rogue practises. At the time, mobile phone insurance had a bad reputation for misleading customers, with some firms refusing to pay up to 60% of claims.
Five years on, the cover is in line with customer expectations and this has, in turn, favourably increased the scope of the market. According to recent research, there are more mobile phones in the UK than people, and with currently only 28% of people insuring them, there is enormous untapped potential for brokers.
The latest Ofcom report showed that smartphone owners currently check their mobile phones every 12 minutes on average, while almost two thirds describe their phone as an essential part of their lives. This move from luxury to necessity means that customers may be willing to invest more into protecting their handsets, particularly with 24 month minimum contracts becoming standard and 36 month contracts on the horizon.
Device dependent
Mobile phone manufacturers are coming up with new and innovative ways to encourage us to upgrade on a regular basis. The increased cost of handsets provides us with a huge opportunity to encourage taking out insurance and protection of handsets as customers realise the risk of not having their device covered.
With the new 5G capability, manufacturers are also trying to integrate handsets further into our daily lives. Innovations such as using our phones to connect our alarm to the coffee machine and have fresh coffee waiting for us when we wake up may soon become the norm, much like Alexa is taking over in our homes. Even without 5G, customers can be hugely inconvenienced without their handset, so sustaining high levels of service will be more important than ever as technology leaps ahead.
We must use the technology at our fingertips to our advantage, making it as easy for the customer as possible and building a level of trust that ensures that they consider insurance a valuable investment. Customers will be expecting value for money, an efficient service and a claim being handled carefully with a quick turnaround.
How can this benefit you?
Customers will expect their broker to stay agile and provide a range of clearly defined products which can meet their ever-changing needs.
More and more brokers who are now offering policies that include mobile phone and gadget insurance as an added benefit rather than an 'add-on' are seeing the value in offering this in their portfolio. They are already seeing a payback in conversion and retention as customers are viewing insurance as a necessity due to the increased value.
Demand for creating reasonably priced and attractive policy options has never been greater. We need to ensure that the product portfolio on offer to customers is reflecting the needs of the market and is clear and comprehensive. It's down to the insurance industry to highlight these benefits as it looks like the scope for smartphones, and how we use them, is evolving quickly. The market has moved on and it's time that brokers took advantage of what's on offer!
Ross Barrington is managing director, retail and affinity, for Markerstudy