Zurich looks at unlocking value for customers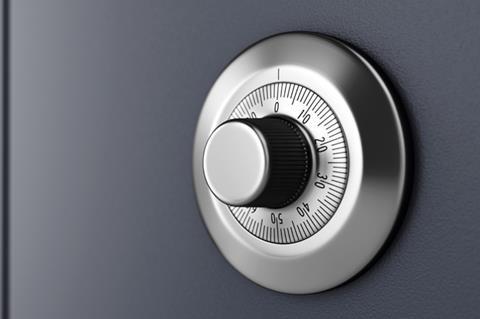 Delivering genuine value to your customers is about more than just finding them the right cover at the right price. It is also about helping them to protect the growth of their business.
One way to achieve this is to help your customers access useful and relevant value-added services, such as risk management helplines.
There can be a tendency for value-added services to be treated as something of an afterthought to the primary objective of arranging cover.
However, the best value-added services can offer vital support – particularly to small and medium-sized enterprises who may have limited resources – and often reduce the risk of losses occurring in the first place, which could derail growth plans.
Here, we discuss the support Zurich can offer to small businesses through our various value-added services, and explain how these services can in turn help your customers and their businesses.
The best of both worlds
Our value-added services include a range of risk management helplines and websites, combining in-house expertise with leading industry knowledge and are included as standard. These include:
A Risk Management Advice Line, provided by Santia Consulting Ltd. The advice line covers risk issues relating to property, security, business continuity, environmental challenges, food hygiene, and health and safety management
Tax advice, business assistance, legal advice, health and medical information, and a counselling service through DAS Helplines
Online legal documents and support via DAS Businesslaw
What are value-added services worth?
To help tackle this question, you might approach the issue with your customers by discussing what level of risk management support and expertise they currently have access to. In many cases, you will find that this may actually be minimal.
To take the example of legal advice, fewer than 1 in 10 small businesses have an in-house lawyer or a retainer with an external legal provider – and yet each year, smaller firms suffer nearly £10bn of losses due to legal problems.
In relation to tax advice, it has been reported that one quarter of small business owners have failed to submit their online tax returns by the required date, with 87% seeking advice – including from online resources – when trying to complete theirs.
Even if your SME customers have in-house expertise in any of these areas – for example within a human resources department – helplines and online resources can be useful time-saving tools. They can also provide a more rapid route to finding additional information on these subjects. For example, DAS Businesslaw offers an online guide to the latest employment legislation.
Our full range of value-added services for SMEs
As well as the helplines and online support outlined above, our SME customers also have access to several more valuable services:
Virtual Consulting – an online tool that provides brokers and customers with a wide range of risk management resources, including details about the most common causes of loss for different industry sectors, loss case studies and self-assessment tools
Reputation.com – Zurich offers access to this leading online reputation management provider, so that customers are able to track their online reputation, benchmark it against similar organisations, and accordingly identify ways of improving it
Cyber Protect – a helpline for customers who believe they have been a victim of data loss, equipment failure, theft of intellectual property, hacking or cyber fraud. Advice is offered by fully trained digital forensic investigators.
Paul Tombs, Head of Package and e-Trading, Zurich, says: "The biggest benefit of our value-added services is that most smaller customers in particular could not afford to pay for these services separately. Without access to these services, they may not fully understand some of the risks that they face.
"Small businesses are always on the lookout for new opportunities, and want to be nimble. Having awareness of, and access to, these services can assist your customers in understanding some of the risks in a way they probably haven't done so before, helping them to make the most out of new opportunities. The challenge for insurers and brokers is to do more to promote the value of additional services to customers when they are looking for cover.
"The best way to reduce any disruption to a small business is to prevent it from happening and not solely relying on the insurance cover. If your customers take advantage of these services provided by Zurich, they will also be more prepared in the event of a loss. This could help reduce the impact or even prevent it from happening in the first place."
Highlighting these services to customers can be an excellent way for brokers to boost the value of their offering and differentiate themselves from competitors.
To find out more about Zurich's enhanced SME proposition, please speak to your local Zurich contact or log in to ZTrade.zurich.co.uk