Carpenters partner Donna Scully on why tougher regulation of claims management companies must also preserve a system where genuine customers are treated fairly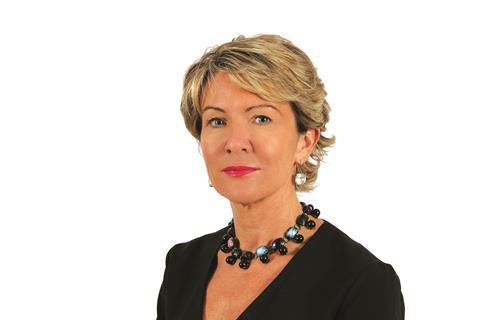 Be bold and brave. You won't find this in the official terms of reference. But this was the brief given to Carol Brady on her appointment to conduct a 'fundamental review' of the claims management company (CMC) sector announced in the July 2015 Budget statement.
At a recent Insurance Times Fraud Charter meeting, Carol spoke frankly about her review and its findings. After several months of investigation, she concluded that the answer wasn't to simply close the sector down. Although finding a lot of bad firms, she thought that when CMCs were good, they played a vital role in helping people gain access to justice. It wasn't necessary to throw the baby out with the bathwater; the regulator already had some good tools available, but a new tool kit could be developed for the future regulator.
Although a non-executive member of the Ministry of Justice's (MoJ) Claims Management Regulation Unit since July 2014, she decided that future regulation of the sector should sit with the FCA, whose screening mechanisms should ensure the necessary high bar to entry. She wants to see a tough licensing regime, accountability, good record keeping and an audit trail, including copies of all telephone calls, for at least 12 months. She, like us all, wants to see more control of cold calling and more transparency around opting in/out. Other regulators, such as the Solicitors Regulation Authority, should be doing more too.
Carol also talked about how we as an industry can improve. She would like to see insurers paying out less quickly and challenge more cases to send a clear message to those considering abusing the system. She also wants to see the end of 'pre-meds'.
I would have liked to see her review go much further in standing up against the many CMCs intent on exploiting customers and insurers. I certainly hope that we see a rigorous and robust regulatory regime from the FCA once it takes over responsibility. To do that it will require sufficient funding and resources to deliver positive change.
The regulation of CMCs is never going to be a silver bullet, but one element of a package of reforms to properly overhaul the claims system for the benefit of genuine insurance customers. We have come far in reforming the system – the MoJ Portal, fixed costs, AskCUEPI, MedCo, the Insurance Fraud Taskforce and the CMC review. But we are at a tipping point. The next round of proposed measures will undoubtedly impact negatively on many innocent motor insurance customers, the very people that insurance is supposed to help. We must preserve a system where genuine customers are treated fairly and decently. Now that would be bold and brave.
Donna Scully is partner at Carpenters Law and past chairwoman of the Motor Accident Solicitors Society. She is also on the advisory board for the Insurance Times Fraud Charter.