Sponsored content: Acini's co-founder Greg Podleśny discusses how brokers will benefit from Blueprint Two as it is set to overhaul the London market by digitally transforming processes
Blueprint Two is set to come to fruition in 2024, but its rollout has been pushed back a few quarters, is the market ready for this change?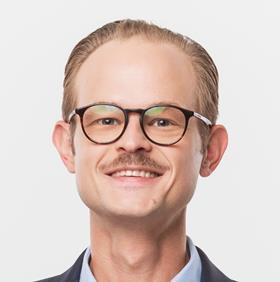 Market readiness can be tested only in trial by combat, I'm afraid. But there are several ways to position players' organisation as anticipators.
More and more organisations will try to get the new capabilities and benefit from that. Some passively wait for their technology provider to adjust or decide to postpone actions.
For the latter group, Blueprint Two (BP2) provides transition solutions.
Why do you think the London market has been slower with digital transformation?
The usual suspects – fear of the technological and operational change.
Technological aspects of the change can be overwhelming and seemingly unnecessary as the market appears to works fine today.
Operations-wise, today's processes often turn out to have been derived from unnecessarily complicated, by today's standards, technology.
Markets often fear losing a sense of control – if the market adopts new standards, then regulatory reporting would be performed automatically, but this potential advantage is overlooked.
Tailor-made Insurance is a delicate subject. Since all records under BP2 will be market-shared through a Core Data Record (CDR), it takes only one leak to spill the beans for the whole market.
Security-oriented Amazon Web Service (AWS) has been chosen as infrastructure technology – and supplier with plethora of security mechanisms, such as customised alerts.
The weakest link where security is concerned is human involvement on the customer's side. The market must be be accountable for the data quality and its safekeeping.
How could Blueprint Two help brokers?
Operating at an agreed digital standard can help in three ways – a short-term advantage for early adopters, discussion on new broker remuneration standards and new ways of trading.
Brokers should derive advantages from the reform, since they are to pay the initial hefty price for the update.
Swiftly adopted, BP2 could become a digital gateway to collaborations once considered impossible – early adopters would, in my opinion, create an informal coalition trading with each other as a matter of preference.
Easiness of trade and clear roles and responsibilities may enable newcomers to build strong and resilient portfolio early on. Likewise, there is hope for well-established brokers to get a bigger slice of market share if they act quickly.
Secondly, since most of the initial workload of implementing BP2 is on the brokers' side, it makes sense to compensate them accordingly. Brokers will be responsible for the Market Reform Contract (MRCv3) and CDR 3.2 standard and that equals data quality.
This crucial task, if done properly, will drag more valuable business to the better data handlers. Additional fees for the initial risk and effort in creating new value for the market seems to be at least fair.
Thirdly, new ways of trading will follow new standards – gradually, the market will develop more sophisticated tools to use the standardised data flow to their advantage.
How do you think it will change how the market does business with insurtechs?
A lot of pressure will be on insurtechs to support the first adopters. Since the whole BP2 initiative is "eventually getting there" at best, insurtechs can help the market see the promised benefits quicker.
New standards come with new, undiscovered possibilities, which can be unveiled only by fast-paced, agile companies not burdened with corporate inertia.
Brokers and insurers can choose what they want to get first out of BP2, even today.