Reid French, chief executive, Applied Systems, on how embracing digital transformation is good for customers, staff and business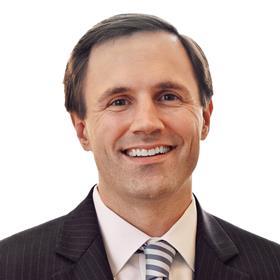 Digital transformation has impacted nearly every industry, and insurance is no different. Now that the digital transformation of insurance is here, opportunities abound for brokers who are ready to take the steps necessary to ensure their futures in the digital age. We have found that organisations that embrace digital transformation improve their businesses by increasing customer and employee retention and typically drive a high return on their technology investment.
Customer retention: Today's consumer compares their insurance experience not just to other insurance providers but rather to Amazon purchases and Google searches. By delivering the excellent digital experiences consumers expect, such as self-service and mobile apps, you create happier customers, which ultimately drives business returns through enhanced retention.
Employee retention: To attract and retain talent, brokers must make their businesses more appealing to a workforce that expects instant access to information, both in the office and while on the road or at home. Adopting a digital transformation strategy that provides the best software tools to your team will enable higher retention and easier recruitment.
Return on investment: Digital technology empowers employees to focus their time and effort on selling insurance and managing policyholders by reducing manual tasks and processes. In fact, we have found via survey data that digital brokers experience a 156% higher revenue per employee than non-digital brokers.
Digital transformation is achievable with a commitment to people, process and technology. By focusing on these three key principles, your business can successfully manage change and digital transformation.
Key principles of digital transformation
People: The people who make up your organisation are actually the most crucial element in your digital transformation success. People must understand the business drivers for transformation and buy into the need for change at your business. If leadership cannot explain the 'why' for change, your programme's success will likely be hindered. Continual, transparent communications will foster participation and provide a sounding board for issues and concerns.
Process: Digital transformation provides the opportunity for your organisation to rethink how the work gets done within your business. It is also the roadmap for how your technology should be configured to support your business. As you consider digital transformation, it is imperative that you consider not just your 'as is' state but how your 'to be' organisation should operate. Be willing to spend time on this important step of a system implementation process.
Technology: Your technology investment should support your business strategy. Most brokers seek to modernise their client's digital experience during transformation while also harnessing the business value that better analysis of their own operating data can bring to an organisation.
Brokers should also consider the support their technology partners can bring to their organisation throughout an implementation and beyond.
The digital transformation of insurance has already begun. Becoming a digital broker requires solid planning, resource allocation and effective change management. With a clear transformation strategy, you can build a business that is more valuable to your customers and your employees, remaining relevant during this time of change in our industry.