Simon Martin, founder and chief executive of in-house agency solutions provider Oliver and former director of specialist units at Aviva, tells Insurance Times about the 'fast trends' he foresees for insurers
According to the Goldman Sachs Asset Management Insurance Survey, nearly 41% of insurers believe there will be a global recession in 2021.
It bodes the question: where will growth come from?
My answer would be that growth will come once insurers build a more effective and more cost-efficient marketing operation inside their business.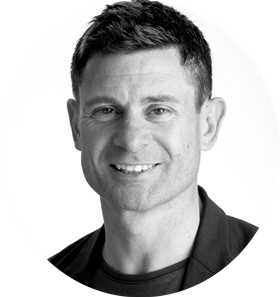 Here are key trends to help the insurance industry plan ahead in 2021.
Better technology is still the biggest opportunity for insurance growth
The World Economic Forum has attributed slow gross domestic product (GDP) growth to reduced manufacturing and decreasing spending, but also the slowing of technological innovations.
While technology transformation seems unattainable right now, it's the biggest opportunity to kick-start growth – and the only way to deliver a better experience and outcome for the customer.
Insurers must start to grow strong collaborations with innovative players, both inside and outside their industry. This helps link data to creativity and builds one joined-up customer ecosystem across all products and brands.
Today's empowered consumer, according to Deloitte, now expects to be influenced by digital interactions when buying products. Insurance marketers, therefore, need to focus on delighting customers with brilliant, wholly-online interactions.
I believe that 'digital service experiences' will be this year's biggest growth driver and probably the only way for insurers to truly differentiate.
Use data to create new opportunities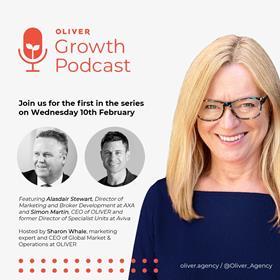 Covid-19 has made the world borderless, with digital replacing physical. It no longer matters where people live – they expect the best brands with the best products to reach them. It's why opportunity for insurers this year lies in finding new customer markets.
Looking at our new, even more globalised economy – and an increasingly ageing population – there's a long line of new needs to be met. Honing a data strategy and moving towards a single customer view will drive revenue in the short-term as well as fuel innovation long-term.
Finding synergy is paramount
Where to partner is a tough question today. We know that partnerships are great bulk-builders and a way to pioneer new products. But finding synergy from brand, to offer, to geography can be a tricky task in today's climate. Bulk without innovation (and therefore profit) is not a sustainable strategy, so you must also find ways to innovate together.
We've seen already this year where misalignment is damaging. The most extreme case is the Trump administration. Following the US Capitol riots, many financial institutions – like Aon, Signature Bank, Goldman Sachs, American Express, Chubb and the American Property Casualty Insurance Association – either closed accounts with, stopped donations to, or publicly denounced the organisation, renouncing any partnership.
It shows that, when partnering, remember, the goal is bigger than profit. It's all about people.
Follow the trend lines
As business leaders, we can turn catastrophe in to possibility. That means following trends that we see - rather than news headlines - and pivoting our marketing activities to match the market that's emerging.
At Oliver, we've seen how effective marketing teams can be when they're closer to the challenges that brands and customers face. While many businesses were stunted by the outbreak, those that had agile processes and technologies built into their infrastructures were able to find competitive advantage in crisis.