The defendants named in the suit include Shay Reches, Bar Professions and Wayne Redgrave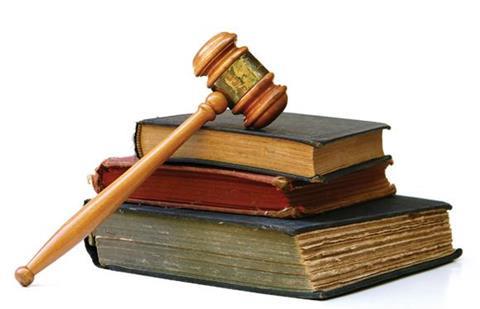 Failed insurer European Risk Insurance Company (ERIC) is taking legal action against a group of brokers, MGAs and individuals over a reinsurance dispute, Insurance Times has learned.
According to a notice at the High Court, the defendants named in the suit are:
Shay Reches
Tina Redgrave
Zach Anthony Redgrave
Danielle Marie Redgrave
II&B UK Ltd
Clear Claims Solutions Ltd
Balva AAS
Wayne Redgrave
Bar Professions
Risk Alliance Insurance Brokers Ltd
A spokesperson for ERIC said: "I can confirm that ERIC has issued High Court proceedings in connection with a dispute concerning a reinsurance agreement made on 27 September 2011 for ERIC's liabilities under solicitors' professional indemnity policies written during 2011/12.
"As this is an ongoing court matter which is in the hands of our lawyers, I cannot comment any further," said the spokesperson.
As reported by Insurance Times, the unrated Iceland-based ERIC was declared in default by the Financial Services Compensation Scheme in April 2014.
The insurer had stopped writing business in February 2014 after losing its licence from Iceland's financial regulator, the FME.
ERIC specialised in liability insurance, including employers' liability, public and products liability and property owners' liability in the UK.
It provided UK solicitors with professional indemnity (PI) insurance in 2011/12, but it did not write any UK solicitors' PI business after that.
Bar Professions and Balva
Bar Professions, at the time run by managing director Wayne Redgrave, was the exclusive UK solicitors' PI broker to ERIC.
The broker transferred many of ERIC's clients to unrated Latvian insurer Balva when ERIC stopped writing UK solicitors' PI after the 2011/12.
Balva's Latvian regulator stopped the insurer writing new UK business on 1 March 2013, saying that the company "failed to provide sufficient information about its operations in the UK".
II&B UK, previously known as Aderia UK, was a managing general agency that placed business with Balva and others.
II&B is owned by Global Ridgeway Holdings, which is in turn owned by Israeli businessman Shay Reches.
II&B was also the MGA for failed UK insurer Millburn.
Risk Alliance Insurance Brokers is a broker that placed business with II&B/Aderia UK. In its accounts for the year ended 31 July 2013, parent company Risk Alliance Group described Aderia as "one of the group's main insurance facilitators".
Clear Claims Solutions handled the claims for ERIC until November 2013 when, according to the Solicitors Regulation Authority, it stopped acting for the insurer.