The regulator has also fined McIntosh £25,173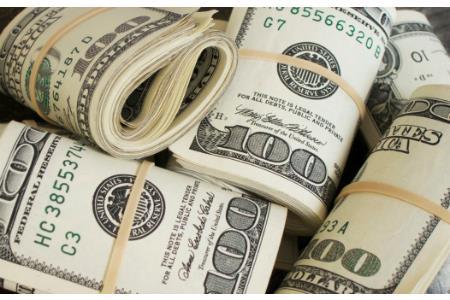 The PRA has fined failed insurance company Millburn £2.9m and banned its former chief executive Colin McIntosh.
The regulator has also fined McIntosh £25,173.
The PRA fines coincide with a £15.5m penalty handed down by the FCA to five people and two companies over the collapse of Millburn as well as fellow unrated insurers Balva and European Risk Insurance Company. Millburn and McIntosh were among those fined by the FCA.
McIntosh has been banned him from holding any controlled functions at any PRA-authorised firm, while Millburn has been fined for "failing to run the business with due skill, care and diligence between 26 December 2010 and 18 September 2013".
In late 2010, Millburn changed its business strategy so that it could be actively marketed for sale.
As part of the change of strategy, Millburn entered into an agreement with a managing general agent (MGA) which allowed the MGA to write business on Millburn's behalf.
The agreement failed to include appropriate contractual restrictions on the type of the business that could be underwritten or requirements to supply basic data and management information on that business.
This meant that the information available to Millburn was insufficient to gain insight into the business being written on its behalf and the risks it posed to the firm and its policyholders.
Millburn also arranged for all business written during this period to be reinsured by a single reinsurer.
This left the insurer highly exposed to the risk that the reinsurance might not perform as expected.
And when the reinsurer stopped paying claims, Millburn's capital resources were insufficient to mitigate that non-payment, and in turn, Millburn became unable to pay its own policyholders.
The PRA said: "This significant failing in systems and controls meant that Millburn did not know whether it was in compliance with even basic regulatory requirements, such as having adequate financial resources and insight into its major sources of risk."
For his role in Millburn's failure, McIntosh failed to take reasonable steps to establish appropriate systems and controls at Millburn in order to monitor underwriting, technical provisions, capital, reinsurance and financial reporting properly.
As a result, policyholders did not receive the degree of protection they needed.
"McIntosh's failures were particularly significant as he was the only person at Millburn who was in a position to implement the measures that would have been required to ensure that Millburn had an appropriate degree of resilience."
PRA chief executive Andrew Bailey said: "Senior managers can delegate their duties, but cannot delegate their responsibility. McIntosh's actions had a significant impact on both Millburn's safety and soundness, and the interests of the firm's policyholders.
"He fell a long way short of the standards the PRA expects from senior managers."
Millburn called in the administrators in December 2013 after closing its doors to new business earlier in the year.
The PRA did not name Millburn's MGA or reinsurer, but reports from the insurer's administrators show that the MGA was II&B (formerly Aderia UK) and the reinsurer was Klapton Insurance Company (previously Sinclair Insurance Company), incorporated in the Comoros Islands.
Both firms are ultimately controlled by Israeli businessman Shay Jacob Reches, who has been fined £1.05m by the FCA and agreed to pay £13.1m to the failed insurers.
Read the Insurance Times investigation into the collapse of Millburn here.