FCA says 'all possible remedies' are open as it launches investigation into predatory pricing
The FCA is set to unleash one of its most dramatic investigations yet after identifying predatory pricing in home and motor insurance.
The regulator today stressed it would do whatever it takes to crackdown on motor and home insurers exploiting vulnerable customers.
At the core of the of the problem is dual pricing - where long-standing customers are penalised and new customers get cheaper deals.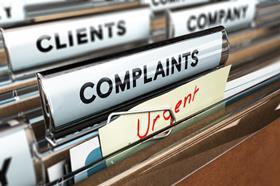 Subscribers read more
Click here to read ranking of firms FOS handling
This has led to widespread accusations that insurers are involved in predatory pricing - the practice of targeting vulnerable people, such as elderly people, with higher premiums.
The FCA is taking it so seriously, it has written to all insurer chief executives in the run up to the probe.
The FCA has acted quickly, having last month announced it would be taking action and now launching the probe today after an initial market study.
Chief executive Andrew Bailey said: "Our initial work has identified a number of areas of potential consumer harm. We want to make sure that general insurance markets deliver competitive and fair prices for all consumers.
"This market study will help us examine the outcomes from general insurance pricing practices and inform how, if necessary, we should intervene to improve the market."
The study will focus on four key areas:
The consumer outcomes from pricing practices
The fairness of outcomes from pricing practices
The impact of pricing practices on competition
Remedies to address any harm that the FCA finds
What happens next?
The FCA has released a paper on fair pricing practices in insurance, this reveals the regulator's expectations.
All insurance firms are urged to comment by December 3.