Investments in software and technology firms have already started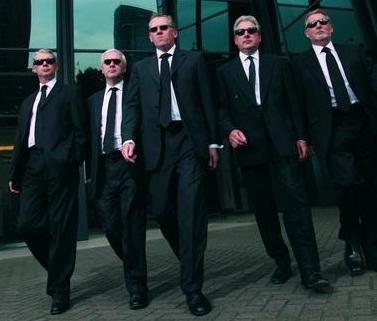 Former LV= general insurance managing director John O'Roarke and the original founders of the ABC Group are eyeing opportunities with a new investor business.
Called ABC Investors, the new investor business has already made investments in a software firm and a facial recognition technology business.
The investors are John O'Roarke, Phil Bunker, Paul Cassidy, Steve Castle and Peter Horton (pictured).
ABC Insurance Services, a small business and personal lines insurer start-up, was snapped up by LV= in 2006.
The five went on to take senior roles within LV='s general insurance arm.
O'Roarke said he was open to investors coming onboard, but would be 'selective' about the type of investor who joins.
He said: "We would consider an insurance proposition once we have completed our non-competes."
After nine years at the helm of general insurance, O'Roarke departed from LV= this year.
Bunker previously led LV='s broker business, Horton was operations boss, Castle the finance chief and Cassidy risk and compliance director.
As reported by Insuance Times, O'Roarke and "certain key management personnel" of the company's general insurance (GI) division shared in a long-term incentive award plan of £39.4m.