Jane Tutoki also joins the loss adjustor as chief executive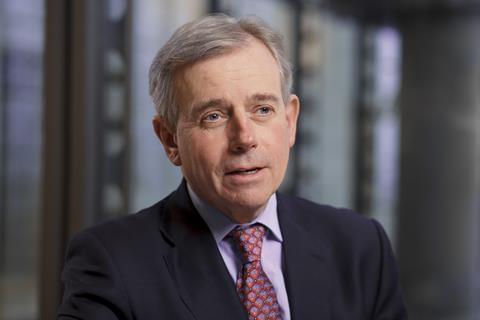 Former Lloyd's chief executive Richard Ward has been named executive chairman of loss adjusters Cunningham Lindsey.
Jane Tutoki has also been named chief executive of the loss adjuster, replacing Philippe Bes, who will remain as president until he retires at the end of August this year.
Tutoki joins Cunningham Lindsey from AIG Property and Casualty, where she has been global head of claims operations since 2012. She has previously worked at Xchanging and Zurich in senior roles.
"Cunningham Lindsey has a stellar track record of success in claims management, with an unparalleled global network and a diverse range of services, and I am excited to join such a talented team," Tutoki said. "I look forward to partnering with Richard and the leadership team to position the company for long-term growth and success."
Commenting on the appointments, Bes said: "I am delighted to welcome these two world class industry leaders. Richard and Jane bring unsurpassed experience in, and a deep understanding of, the insurance industry and are well-suited to guiding the company in its next phase of growth. I look forward to working with them and our group executive committee in the coming months to ensure a seamless transition as we continue to deliver the highest quality claims services to our clients."