1st Central fraud chief speaks after Bradford bust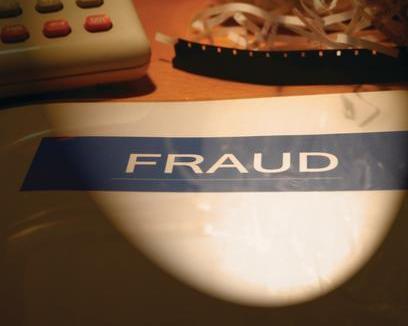 Insurers are not doing enough to educate customers about ghost brokers, says 1st Central fraud director Glen Marr.
Marr was speaking as his firm helped the City of London Insurance Fraud Enforcement Department (IFED) snare a suspected ghost broker in Bradford.
Marr said: "Ghost broking continues to impact on the wider insurance market. Arguably there is a need for the industry to do rather more to educate consumers about the risks of using unauthorised insurance advisers, rather than placing reliance on reactive tactics."
Detective Constable Steve Kelly of the IFED said the arrested man, 31, was suspected of portraying himself as a legitimate broker who could obtain cheap premiums.
Forged documentation
Insurance policies were obtained by providing the insurance company with forged documentation and false details to reduce the premiums.
Victims were then charged more than the actual cost of the premium and also made to pay a handling fee.
The arrest is another victory for the insurer-funded IFED, which was set up in January with £9m backing from the industry. The IFED has been working closely with the Insurance Fraud Bureau (IFB).
The IFB is currently working on analytics for the industry to help crack down on application fraud, an area where ghost broking is a significant problem.
In this instance, 1st Central played a major role in helping the IFED catch the suspect by providing intelligence.
Marr said: "We have deployed capability which rapidly and successfully identifies activities indicative of ghost broking, and will continue to robustly tackle ghost brokers where identified. One part of the 1st Central DNA is fraud prevention, as we are totally committed to driving down the cost of insurance for our genuine customers.
Complicit in fraud
"Putting aside this arrest, our wider investigations relating to ghost broking have revealed consumers who at one end of the scale are at best naive, and at the other are complicit in application fraud. Consumers who continue to use unauthorised insurance advisers to arrange their motor cover are taking significant risks."
In April an inept motor insurance cheat become the first person to be convicted after an investigation by the IFED.
John Machin was recorded bragging about the cash he expected to receive and how he planned to spend it after he forgot to switch off his phone following a conversation with a claims investigator.

We say …
● It's early days for the IFED, but it seems to be making progress with convictions and arrests of insurance cheats.
● Collaboration among insurers looks like the way forward in combating fraud. The insurance fraud register is still being piloted and is due in July. But why has it taken so long for insurers to bring the initiative to the market?
●The Insurance Fraud Bureau is working to provide more ammunition for insurers fighting application fraud.