One eighth of adults were victims of fraud or computer crime in year to August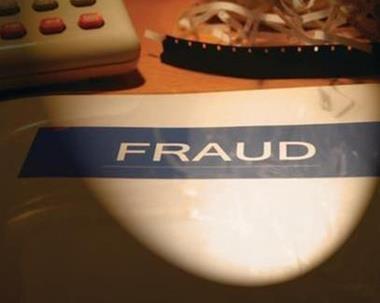 Fraud and cybercrime become the biggest single criminal offence in England and Wales in the year to August, according to figures from the Office for National Statistics.
One-eighth of all adults fell victim to fraud or computer crime during the twelve month period, the figures show.
A special survey showed that 82 out of every 1,000 adults were victims of fraud including cybercrime during the period, with a total of 5.1 million crimes hitting 3.8 million victims. Computer misuse offences, including hacking, identity theft and malware, accounted for a further 2.5 million cases affecting 2.1 million victims who represented 46 out of every 1,000 adults.
This is the first time the government has measured fraud and cybercrime and included them in the official crime statistics.
More than half of fraud and cyber crime victims suffered financial loss, the survey found. Of those, 78% received financial compensation and 62% were fully reimbursed.
"Cybercrime is increasingly putting businesses at risk and causing financial hardship for families," said the ABI's head of strategy Matt Cullen.
"For some businesses, hackers are now the biggest crime threat they face," he added.
"Cyber insurance is growing because it is a complete package - helping firms thwart the criminals and providing the finance and technical support to recover from any hack or data loss."
Join the conversation and share your views with others on LinkedIn here
The Insurance Times Cyber Insight 2015 conference is uniquely focused on giving brokers and insurers the know-how they need to better protect their clients and develop their business. Find out more here