Judge cuts off insurer plans to bring contempt of court action against ex-bus driver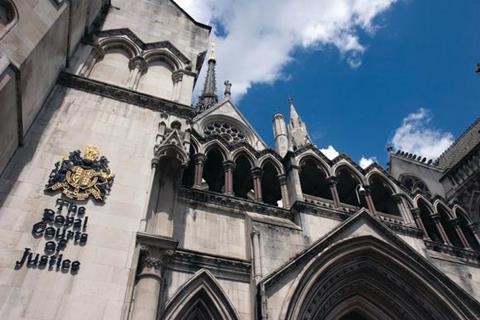 Insurers, who have been ratcheting up a number of successful convictions against fraudsters, suffered a set back in an important case in which a judge refused their calls for a fraud prosecution.
High Court judge Peter Hughes said ex-bus driver Ilmi Plani had been acquitted of fraud at Southwark Crown Court in relation to his accident injuries, meaning it would be unjust to allow a prosecution in a civil contempt hearing.
The case began in 2007 when Plana sued his former employers in Romford County Court over an alleged accident while working as a bus driver, according to Judge Hughes.
Kosovo-born Plana claimed he had "fallen and banged his head" in the mishap, suffering brain damage, concussion, dizziness, prolonged headaches, and blackouts.
Plana, from Romford, put in a neurologist's report stating that he "couldn't do anything around the house".
He said his son had to be with him constantly and "that he stayed indoors and did nothing".
The neurologist had concluded that he was suffering from "some form of functional psychological seizure".
Later on, Plana, in his 60s, claimed that he feared he would never work again and dreaded leaving his home in case he blacked out.
His son, Arsim Plana, backed his claims, insisting that he had to be with him all the time "to keep an eye on him and to stop him going out".
Private investigators follow suspect
But, unknown to him, Mr Plana was being shadowed by private investigators, London's High Court heard.
They had been put on his tail by his former employers, bus company First Capital East Ltd, who suspected he was pursuing a "false and inflated claim".
Extensive video surveillance was claimed to show Mr Plana leading a "seemingly normal life" and taking an active role at a carwash business in Hilldene Avenue, Romford, said the judge.
"There he can be seen playing an active part in the business, driving vehicles, instructing others, and going to the bank alone on foot," he added.
In February 2013 Mr Plana's lawyers valued his damages claim at £637,308.
Insurers pursue 'sham claim'
It was at this stage that First Capital's insurers "showed their hand", said Judge Hughes.
They insisted that "the claim was a sham - and that Plana, supported by his son, was intent on deceit".
Soon afterwards, and having considered the surveillance evidence, Plana's lawyers withdrew from the case.
And, in August 2013, a judge at Central London County Court "struck out" Mr Plana's case, concluding that his claim was "fraudulent".
He also ordered Mr Plana to repay £125,000 which insurers had already handed him.
The bus company's lawyers asked Judge Hughes to jail both father and son, accusing them of contempt of court.
First Capital's case was driven by a "deep concern" about "the increasing number of false and inflated claims", said the judge.
He added: "Insurers feel that there is a need for it to be made clear that such dishonesty will not be tolerated by the courts, and will be punished as a contempt".
Defeat for insurers
However, in a shock defeat for First Capital, Judge Hughes blocked the company's case from going any further.
He pointed out that Mr Plana had been acquitted of fraud in relation to his accident injuries after standing trial at Southwark Crown Court in September last year.
It would be unjust to force him to face a civil contempt hearing where the facts and evidence would be identical to those presented at the criminal trial.
"It must logically follow that it would not be appropriate to grant permission to bring committal proceedings in his son's case," the judge added.
"For these reasons, and with reluctance, I refuse permission (to proceed) in both cases," he concluded.