Online gambling lawyer admits addiction 'ripped my life to pieces'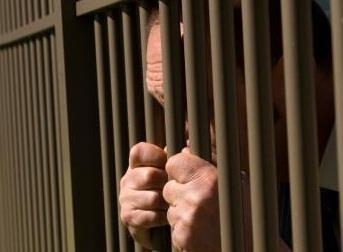 A lawyer who stole £14,000 in compensation for injured people was jailed for 14 months.
Stewart Costello spent over £½million on 1,650 on-line bets in just six months, eventually coming out a loser with losses of more than £20,000, reports Insurance Times sister newspaper The Somerset County Gazette.
The 32-year-old, who admitted two counts of fraud at Taunton Crown Court, tried to fuel his addiction by siphoning off compensation from two 'no win no fee' clients.
Bosses at Harris Fowler, in Taunton, where he worked in the personal injuries section, eventually confronted him last summer.
They had became suspicious after a client contacted the office complaining he had not received a £1,500 cheque due to him,said prosecuting Emma Martin.
Investigations subsequently uncovered an incriminating e-mail from Costello. Costello had asked the company paying the compensation to send it directly to his own account rather than the client.
The incident sparked an inquiry by Harris Fowler into all of client dealings, which revealed he also stole £12,500 owed to another client.
The firm finally alerted the police. Clients have since been reimbursed.
Jailed admits gambling addiction spiralled out of control
Costello, who sobbed as he represented himself in court, said his losses were higher than the £20,000 mentioned.
He said: "The first thing you did when you woke up was grab your laptop, switch it on, gamble and the last thing you do before you go to bed is either turn off your laptop or fall asleep while your bet's in play."
Costello, who apologised for his actions, said gambling consumed him "24/7" and he could not break the habit despite joining Gamblers Anonymous.
"My gambling addiction has ripped my life to pieces," he added.
"Every penny I've ever earned I've gambled.
"I like to think I'm an intelligent guy. I've tried to stop gambling, but my addiction continues to beat me.
"It's cost me friends. It's cost me relationships. It's cost me my career."
Costello, who gambled on Bet365 on events like women's beach volleyball and who would leave The X Factor, said he did not commit his crimes for "a better lifestyle or going on a jolly".
"A big victim in this matter is me," he added.
Jailing him, Mr Recorder Malcolm Galloway, who ordered him to pay a £100 victim surcharge, said it would be counterproductive to force him to pay compensation.
The judge added: "It's difficult to think of a higher trust than between a solicitor and their client. You have ruined your own professional life and let your family down."