AA's British Insurance Premium Index shows 4.8% quarterly jump in average Shoparound motor quote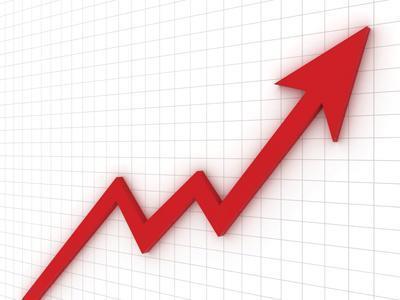 An increase in motor premiums as a result of the hike in the insurance premium tax (IPT) to 9.5% from 6% could lead to more insurance fraud attempts, AA Insurance chief executive Janet Connor has warned.
Following the release of the AA's British Premium Index today, Connor said the increase which adds around £20 to the cost of a typical policy, could lead to people lying about their name, address or driving experience to achieve a low quote.
She added despite two years of falling premiums following the introduction of The Legal Aid, Sentencing and Punishment of Offenders Act 2012 LASPO, the increase once again in motor premiums, showed that the reforms had not delivered because some claim firms had found ways around the rules.
The index released today recorded a 4.8% jump to £569 over the previous quarter for the average Shoparound quote for comprehensive car insurance.
This is an increase of nearly £26 over the three months ending 30 September and is the second consecutive quarterly increase this year.
Year on year, the index showed that premiums had gone up 9.2% in Q3 2015 when compared to the same period in 2014 - an addition of £48 to the typical car insurance quotation.
As a result Connor is calling on the government to introduce more robust legislation to help deal with insurance fraud and the high cost of insurance for young drivers who would be the most affected by the IPT increase.
She said: "Although huge progress in fraud detection has been made, too many people still consider it acceptable to make injury claims even if none were suffered, often encouraged by claim firms.
"My belief is that this is the thin end of a sinister wedge of people who see insurance premiums as little more than savings accounts, seeking maximum 'withdrawals' at the first opportunity, for the least outlay."
AA says that it expects car insurance premiums to continue rising into 2016 and believes that by the end of the year, premiums will have risen by 15%.
"It's important that the Government takes notice of these increases and continues to work towards making legislation more robust to stop cheats and that courts deal severely with offenders.
"That will get the message across that insurance fraud is simply not acceptable to decent, honest people."
AA British Insurance Premium Index Q3 2015 - Motor
| | 2015-Q2 | 2015-Q3 | % Change | 2014-Q3 | % Change |
| --- | --- | --- | --- | --- | --- |
| Comprehensive | £542.64 | £568.55 | 4.80% | £520.78 | 9.20% |
| TPFT | £759.75 | £795.48 | 4.70% | £739.99 | 7.50% |
Source: AA