AA Underwriting Insurance will expand from new telephone business to online and aggregator sites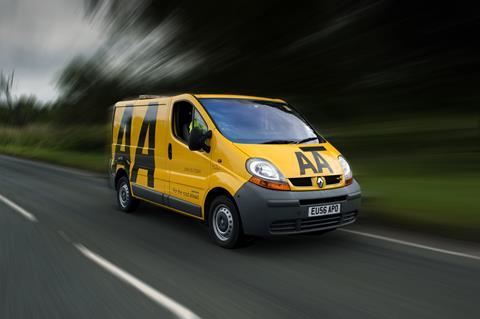 The AA has launched its own insurance underwriting company, AA Underwriting Insurance.
The new business sold its first policy on 30 January, through the AA's Newcastle-based broking arm on the launch day.
AA Underwriting Insurance director Craig Staniland said the number of new customers was "rapidly" growing.
The business's primary target is AA members who have not previously taken insurance with the business.
The underwriter, which will be on the AA panel, will initially be confined to new telephone business.
By the end of February new business will also be traded on both the online and from price comparison sites.
From March, quotes will be provided for AA insurance customers who want to renew policies.
Staniland said he expected to write 250,000 policies over the next few years.
He added: "We have very ambitious growth projections. We plan to add home insurance to the portfolio later this year and other classes of cover could follow in the longer term."
AA also plans to underwrite telematics policies, following the joint venture agreement it entered into with telematics firm Intelematics.
Trading update
Ahead of announcing its results for the year to 31 January 2016, the AA said it was trading in line with expectations.
In an update today, the company said it had completed the full first year of its transformation, including the first phase of the investment in new IT systems.
Once operational, AA said the upgraded systems and digital developments would enable cross-selling of a broader range of products across the business, facilitate efficiencies, improve customer experience and provide the platform to develop its digital positioning.
The broker added: "We are continuing to make good progress in executing our strategy to strengthen the AA as the UK's pre-eminent motoring organisation.
"Investment in brand marketing has continued to slow the decline in personal member numbers, notwithstanding the adverse price impact of the recent increase in insurance premium tax.
AA will publish its results on 5 April.