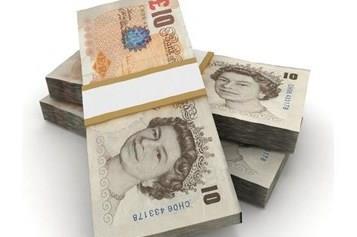 FTSE 100 chief executives were paid an average of £5.48m in 2015, up 10% on the £4.96m they were paid the previous year, according to research by the High Pay Centre.
The increase over five years is higher. Compared with the 2010 average pay of £4.13m, the 2015 figure is a 33% increase.
The think-tank, set up to monitor top executives' pay, also found in its annual study that FTSE 100 chief executives' salaries are 140 times what their employees are paid on average, down from 148 times in 2014.
The High Pay Centre said the findings back up Prime Minister Theresa May's concerns about what she described on 11 July as "an irrational, unhealthy and growing gap" between what workers and their bosses are paid.
High Pay Centre director Stefan Stern said: "There is apparently no end yet in sight to the rise and rise of FTSE100 CEO pay packages. In spite of the occasional flurry from more active shareholders, boards continue to award ever larger amounts of pay to their most senior executives."
He added: "The High Pay Centre was delighted by Theresa May's recent intervention on this issue. There now seems to be political will and momentum behind attempts to reform top pay.
"In particular we support two of her main proposals: that companies should be obliged to publish the ratio between the pay of the CEO and the average worker in the business, and that the voice of the ordinary employee must be heard in discussions over executive pay."