Insurer's executive directors to get 3% rises in base salary from April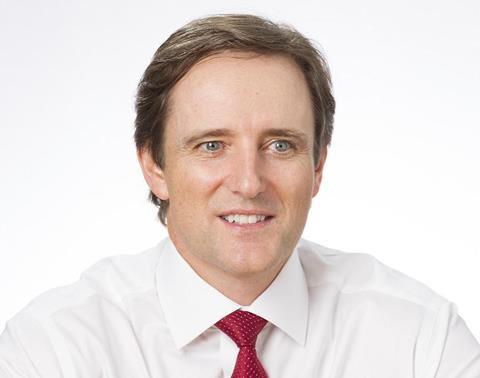 Aviva group chief executive Mark Wilson was paid a total of £5.67m in 2015, more than double the £2.6m he took home the previous year.
The main reason for the big pay boost was a £2.56m payment from the company's long-term incentive plan (LTIP), which pays out based on performance over three years.
The payment covers the period from 1 January 2013 to December 31 2015, and so is the first payment Wilson has received under Aviva's LTIP since joining the company as chief executive on 1 January 2013.
Wilson also enjoyed a 40% boost in annual bonus to £1.78m in 2015 (2014: £1.27m).
His base salary remained static at £980,000.
2016 pay rises
From 1 April 2016 Wilson will get a 3% rise in base salary to £1.01m – his first rise since he joined in 2013.
The other executive directors – chief financial officer Tom Stoddard and UK life chief executive Andy Briggs – will also get 3% pay rises.
Stoddard's base salary will therefore increase to £695,250 from £675,000 and Andy Briggs's base salary will increase to £721,631 from £691,875
Briggs was previously group chief executive of Friends Life, which Aviva bought in April 2015.
Aviva's LTIP was the subject of controversy last year. The company had proposed paying Wilson up to 350% of base salary and Stoddard up to 250% of base salary for the 2015 LTIP, which will pay out in 2017, dependent on performance.
But after shareholders objected this was cut to 300% and 225% of base salary for Wilson and Stoddard respectively.