Boss Burke still takes home multi-million pound package despite pay drop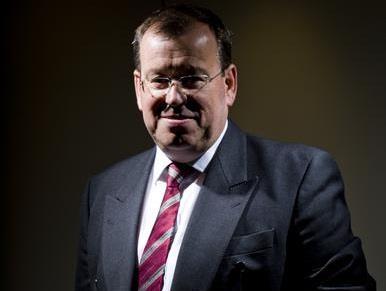 JLT chief executive Dominic Burke was among a clutch of directors who had their pay cut last year after the broking group's profits shrank.
Burke's pay was cut 18.6% from £3.32m to £2.7m, according to JLT's annual report.
His right-hand man, deputy chief executive Mark Drummond Brady, took an even bigger 26% pay cut.
Drummond Brady pocketed £1m last year - in salary, bonuses, pensions and share incentives - compared to £1.35m in 2014.
The other director to have his pay chopped was commercial director James Twining. Twining's pay fell from £1m to £856,000.
The big driver behind the pay cuts was the drop in annual bonuses.
Burke's annual bonus, for example, fell from £976,000 to £605,000.
After several years of impressive growth in profits and turnover, JLT suffered a 7% profit drop in 2015.
JLT made an underlying profit before tax of £170.1m in 2015, down 7% on the £183m it made in 2014.
JLT said the drop was caused by "specific challenges" in its UK and Ireland employee benefits division, as well as a £20.4m net investment in building its US specialty broking business.
In addition, JLT said the Retail Distribution Review had hit commission revenues, as insurers "opportunistically" chose to end commission payments in advance of the expected 2016 deadline.
As a result, the UK and Ireland employee benefits unit's revenue fell 9% to £167.4m and underlying trading profit fell 64% to £12.8m (2014: £36m).