Troubled insurer Gable lashes out at PwC and Liechtenstein regulator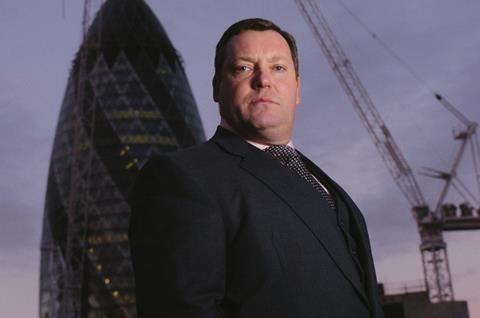 Troubled Liechtenstein insurer Gable's parent company has accused Gable's special administrator, PwC Switzerland, of excluding it from Friday's shareholders' meeting – which it said was "illegal".
Gable Holdings, parent and sole shareholder of insurer Gable Insurance AG (GIAG), made the claim yesterday among a string of other accusations against PwC, whose appointment it says it is challenging in court.
The company also "strongly refutes" PwC's evaluation that GIAG is "over-indebted" and has blamed the administrator's own "excessive" fee estimates for a large part of the insurer's' perceived indebtedness.
Further, the company vowed to "strenuously" fight in court any petition to declare that GIAG is insolvent, and accused both PwC and Liechtenstein's financial regulator, the FMA, of ignoring its suggestions for a solvent run-off solution for GIAG.
Both PwC Switzerland and the FMA declined to comment.
Gable Holdings has claimed that:
PwC allegedly excluded Gable Holdings, GIAG's sole shareholder, from Friday's shareholders' meeting, which it said is "illegal"
Gable Holdings is challenging PwC's appointment as special administrator in court.
Gable Holdings is taking "the most robust" legal action in the Liechtenstein court to resist "PwC's proposed actions against GIAG", which it says are not in the best interests of policyholders or creditors.
GIAG is not "over-indebted" and any petition to declare the insurer insolvent should be withdrawn or annulled by PwC.
At the time of PwC's appointment, Gable Holdings was negotiating with "two credible independent parties" who were interested in injecting capital into GIAG. PwC "failed to engage with those parties".
Gable Holdings and "an A-rated insurer" put forward "a very credible solvent run-off solution" which it said is 80% cheaper than that proposed by PwC. It said this and "numerous reinsurance options" have been "ignored" by both PwC and the FMA.
An analysis by "the specialist run-off team of an independent rated reinsurer" shows many of the assumptions used by PwC are "deeply flawed" and that GIAG is not over-indebted.
"A large element" of the over-indebtedness identified by PwC appears to come from "the very high and excessive cost estimates for PwC's own fees for conducting the run-off".
The FMA appointed PwC as special administrator of GIAG in October to handle the insurer's' solvent run-off. GIAG is owned by Gable Holdings.
PwC held a shareholders' meeting on Friday (11 November), which was intended as an opportunity for Gable's shareholders to inject more money into the company. When it first announced the meeting on 1 November, PwC said that Gable was "over-indebted" and that it had asked the Liechtenstein court to postpone formal bankruptcy proceedings until at least the date of the shareholders' meeting.
PwC has frozen claims payouts from Gable until it could determine whether all claims could be paid.
PwC Switzerland said in a statement: "The goal of PwC Switzerland is to protect the interests of Gable Insurance AG's policy holders. Currently we are assessing the situation. At this moment, we are not in the position to provide further information."