Troubled insurer Gable's parent responds to last week's statement from PwC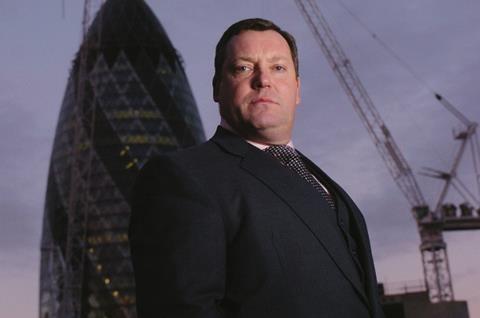 Gable Holdings has launched a fresh attack on PwC Switzerland, the administrator of its troubled insurance subsidiary, branding one of its assertions a "falsehood".
PwC said last week that Gable Holdings was represented at the 11 November shareholders' meeting for Gable Insurance AG (GIAG) by Dr Stefan Becker. This was despite Gable Holdings' previous assertion that it PwC had excluded it from the meeting, which it alleged at the time was "illegal".
In a statement issued this morning, Gable Holdings said PwC's assertion that it was represented at the meeting by Becker was "a falsehood".
Gable Holdings said PwC had initially tried to prevent Gable Holdings from attending the GIAG shareholders' meeting but conceded that Becker, Gable Holdings' legal representative, could attend.
But added that PwC's local counsel told Becker and Gable Holdings that all voting rights at the meeting would be represented by PwC.
It said: "As a result, GIAG's only shareholder was deprived of all voting rights and did not have the ability to participate in decision making. In the view of Gable Holdings this does not constitute representation. Documentation is available to support all of the above."
PwC declined to comment.
Court action
Gable Holdings is the sole shareholder of Liechtenstein-based GIAG. Liechtentein's financial regulator, the FMA, appointed PwC Switzerland in October to take over the run-off of Gable.
PwC held a meeting for GIAG shareholders on 11 November to see if further capital could be injected to stave off formal bankruptcy proceedings. The administrator believes the insurer is "over-indebted" – an analysis Gable Holdings rejects.
In this morning's statement, Gable Holdings reiterated that it had taken legal action in the Liechtenstein court to have PwC removed as administrator and over the "illegal" shareholders' meeting.
The company said: "Both of these actions are being appealed and will be heard in the next few weeks by the Liechtenstein court where Gable Holdings will be legally represented."