David Jack previously spent two years at Hyperion Insurance Group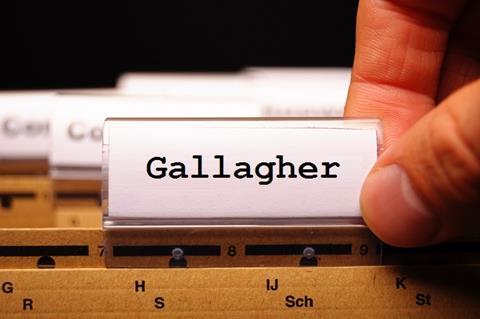 Former Hyperion chief information officer David Jack has joined Arthur J. Gallagher, leading the broker's newly created technical advisory board.
Jack, who has over 25 years' experience in both software engineering and business transformation within the retail, insurance and gaming sectors, spent two years at Hyperion, joining them in November 2013.
Previous to this, he spent time at thetrainline.com and Betfair.
"Arthur J. Gallagher really understands the opportunity for change and has some great global, technical foundations that the team can build on and exploit to drive growth," he said.
"I'm looking forward to working with the other talented members of the advisory board who all demonstrate an obsessive 'customer-first' approach to innovation."
Jack will join a newly structured technical advisory board at Gallagher, which hopes to focus using new technologies to customer benefit.
Gallagher chief executive Grahame Chilton said: ""Advances in technology will have an unprecedented effect on how our industry transacts business so it is vital that we embrace it.
"With David's expertise, we have a real opportunity to embrace these advantages and enhance our customers' experience."