Broker reports 64% rise in acquisition expenses and nets $22.3m gain from lawsuit settlement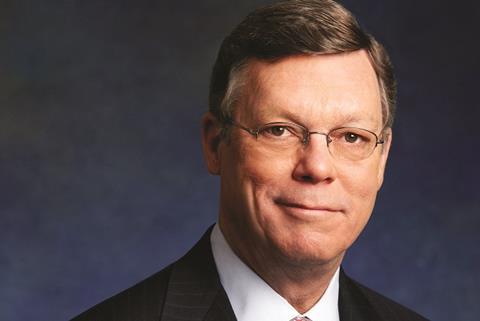 Arthur J Gallagher's broking division made a profit before tax of $340.1m (£221.8m) in the first nine months of 2015, up 10% on the $310.3m it made in the same period last year.
Total revenues in the broking segment were up 18% to $2.47bn (nine-month 2014: $2.10bn) and organic growth in commissions and fees was 4.3%.
The brokerage segment has made 27 acquisitions in the year to date with representing total estimated annualised revenues of $177m.
Gallagher chief executive Pat Gallagher (pictured) praised the results, but warned of tougher trading conditions in both the US and the UK retail market.
He said: "Domestically we see the rate environment flat within professional lines, casualty and auto and we see modest weakening within property, workers' compensation and certain speciality lines such as marine and aviation.
"Internationally, we are seeing a similar market in UK retail and in Canada, but substantially more softening in London specialty Australia and New Zealand."
Legal settlement
Gallagher's results revealed that it made a $22.3m gain, net of costs and taxes, from the settlement of the legal battle with former Gallagher International chief executive David Ross, chief financial officer Mark Mugge and adviser Christopher Keey in the third quarter.
The gross pre-tax gain was $31m.
But the company added that incremental expenses arising from the court battle will result in after-tax charges of $4.5m a quarter up until the end of the second quarter of 2017.
The accounts also show that Gallagher's broking segment spent $66.5m on acquisition integration in the first nine months of 2015, up 64% on the $40.6m it paid out to integrate acquisitions in the same period last year.