CEO Will Bidwell says insurer is aiming for an A-rating within three years after further boosting its solvency
In its latest Solvency and Financial Condition Report, Evolution Insurance Company (Evo) confirmed that it has exited the transitionary period for Solvency II after reporting Free Reserves of £19.4m, which represented 101% of its Solvency Capital Requirement (SCR).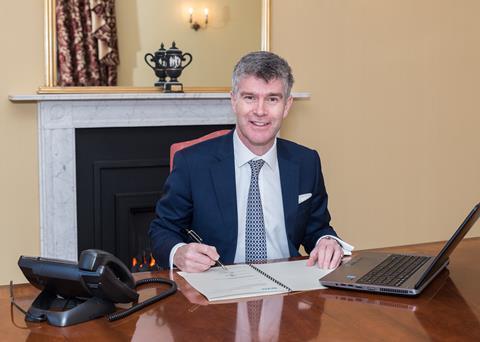 The Gibraltar-based insurer, which works with MGAs to provide capacity for surety, warranty, motor and specialty business in the UK and mainland Europe, reported gross written premiums of £45m for the 12 months to 30 June 2017. This was down from £104m in the previous year due to a reduction in its UK Motor business.
Speaking to Insurance Times, Evo chief executive Will Bidwell (pictured) said the insurer was looking to boost its Free Reserves further over the coming years, and had already made progress on that front after reporting an interim Free Reserves excess SCR position of 106% as of 30 September 2017.
"Since that time the company has retained more profits and further reduced its liabilities and we believe that Evo's Free Reserves exceeded its SCR by approximately 110% as at 31 December 2017," he said. "Looking ahead, our Business Plan is forecasting that Evo's Free Reserves will exceed its SCR by 150% in Autumn 2019.
"We are currently in discussions with a well-known rating agency to apply for a Financial Strength Rating. Given the current direction of travel we are targeting an 'A' rating in the next three years."
Read our full analysis of the Gibraltar insurance market in our 32-page report on carriers' solvency, underwriting, claims & reinsurance