Highly-respected broking veteran to take over from David Ross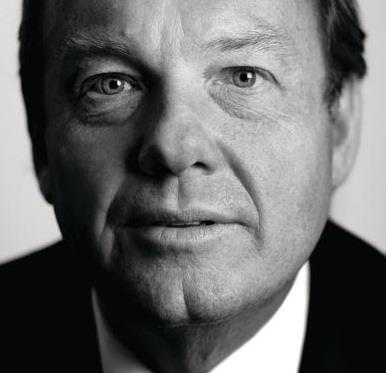 Broking veteran Grahame 'Chily' Chilton has been appointed chief executive of Arthur J Gallagher International.
His appointment follows the departure of David Ross to head up Towergate.
Chilton, best known for running reinsurance broker Benfield before it was bought by Aon in 2008, currently heads up reinsurance broker Capsicum Re – a joint venture between Gallagher and Chilton. He will continue to run Capsicum Re.
Gallagher group chief executive Patrick Gallagher said: "Chily has an outstanding reputation and proven track record as a successful industry leader who understands how to balance the entrepreneurial culture that our business is built on, with the successful running of a large scale organisation.
"We are delighted that he has agreed to lead the team as they continue to drive future growth while remaining firmly committed to delivering quality service to Gallagher customers."
Chilton added: "Arthur J Gallagher is a great business with great people and I am looking forward to working with the team and getting to know our customers over the coming weeks.
"Being asked to take on this new role, in addition to my existing position within Capsicum Re, demonstrates the strength of the partnership we have built over the past 14 months, and I am excited to be part of the next chapter in the company's international growth story."
Chilton is highly respected in the broking industry, and so could help settle the jitters caused by the departure of Ross.
Chilton, along with Matthew Harding and John Coldman, led a management buy-out of Lloyd's broker Benfield, Lovick and Rees in 1988. The company eventually became the world's third largest reinsurance broker and was listed on the London Stock Exchange.
Following the sale of Benfield to Aon in 2008 for £935m, Chilton became chairman of Aon Benfield, formed from the merger of Benfield with Aon's existing reinsurance broking business.
He teamed up with Gallagher to launch Capsicum Re at the end of 2013. Capsicum Re is now effectively Gallagher International's reinsurance broking arm.