Gallagher International chief executive Grahame Chilton believes new broking boss Reid has entrepreneurial mindset to thrive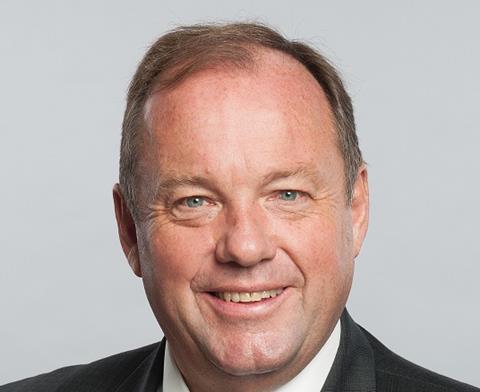 Gallagher International chief executive Grahame Chilton believes former Bluefin chairman Stuart Reid 'ticks all the boxes' for the new role as head of retail broking.
Speaking to Insurance Times following the news that Reid will be joining, although there is no official time as to when he will begin, Chilton said: "He has similar enthusiasm and excitement for business as I do.
"There are a lot of people who talk about these things, such as M&A. I have done mergers and acquisitions in my 20s. Stuart is similar.
"I've appointed somebody who can tick all the boxes, that is what I was looking for."
Asked about how much freedom Reid would have to build his own team, Chilton said: "Stuart will run the UK retail business as chief executive. If he does not make appointments to drive the business forward, I would be disappointed."
He said he would be there to offer guidance and leadership when needed, and he had no doubt Reid would succeed in executing the agreed business plan.
In UK retail, Chilton said the integration of its acquired businesses - such as Oval and Giles - was well ahead of what some people might perceive, although there was still work to do.
Asked about the tough market conditions in SME and mid-market some rival brokers are experiencing, Chilton said he had no doubt that Gallagher had the right set up and innovation pipeline to grow organically - and Reid would only further that growth.
He also did not rule out further acquisitions, despite the rapid growth the business had already undergone through consolidation.
In wholesale, Chilton believed Gallagher was seen in the market as the "independent choice", stressing that its London wholesale operation was in a great position as the chosen route for retail brokers looking to access London market products.
Asked about market speculation that Gallagher's longer term plan was to move him into a chairmanship role, he said such speculation was "news to me" and he was enjoying the challenge as international boss.