Law firm to concentrate on defendant work as it exits claimant arm by closing off new business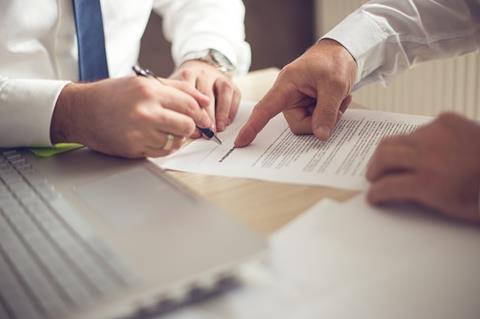 Horwich Farrelly is to close off new business in its claimant arm following a strategic review.
The law firm reported a 15% increase in turnover to £39m for the 2016 to 2017 year, but has decided that to continue growing successfully it should concentrate fully on its flourishing defendant business.
Introducers have been informed that Zest Legal, the not-at-fault claimant arm, will close to new business.
Horwich Farrelly, which said the strategic review will 'ensure it is fully equipped to help its clients tackle increasingly challenging and turbulent market conditions', will now focus on its defendant litigation expertise and its specialisms in large & catastrophic loss, counter fraud and costs management.
Chairman John O'Roarke said: "Horwich Farrelly's latest results demonstrate the firm's increasingly prominent role in helping the insurance industry tackle fraud and drive down the cost of claims.
"Our focus now is to ensure we are completely fit for purpose as regulatory reform and the changing shape of fraud put new pressures on the bottom lines of our clients.
"Our claimant business has its origins in the very early history of the firm but is no longer consistent with our strategy nor with the aspirations of our key clients. This arm of our business will therefore be run-down in an orderly manner and our colleagues who work in it will be redeployed into new roles in defendant and operational activities"
Horwich Farrelly is also undertaking a structural and operational review to improve efficiency, which will be underpinned by a substantial investment in a new case management system
"The challenge now is to ensure we continue to 'fight the good fight' while delivering our services as efficiently and competitively as possible," O'Roarke said.
"With our in-depth expertise in all aspects of insurance defendant litigation, our national network of offices and our long-term strategic partnering model, I am confident that we will see continued strong growth in our business in the years that lie ahead."