Lloyd's motor insurer made loss in first half as it adapts to Ogden cut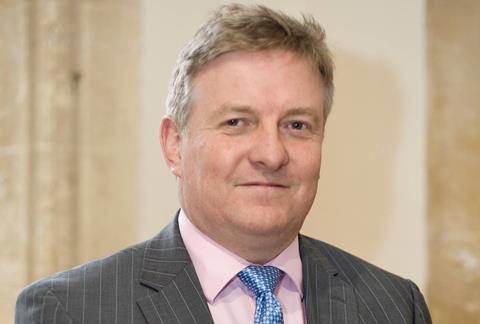 ERS made a £13m loss in the first half of 2017 as the effects of the cut in the Ogden discount rate continued to punish the Lloyd's motor insurer.
The first half loss compares with a £7.2m profit in last year's first half.
ERS had already taken a big hit in its full-year 2016 results, where the Ogden cut wiped out £10m of its profit.
ERS said that the first-half Ogden charge reflected the earning out of business written before the discount rate cut took effect this March.
The insurer's combined operating ratio deteriorated by 7.8 percentage points to a loss-making 107.6% from a just-profitable 99.8% because of the Ogden cut.
Gross written premium was down 4% to £212.6m (H1 2016: £221.2m) as ERS lost business after pushing up prices to counter the effect of the Ogden change.
The company said it would remain focused on profit over premium volume and vowed to "hold firm" on pricing in 2017 and 2018.
ERS chief executive Ian Parker (pictured) said: "While these results are disappointing, they are largely driven by a change outside the company's control.
"Our market franchise in specialist motor continues to grow, our capital position remains strong, and ERS remains focused on meeting our brokers', and their customers' needs in a way that allows us to earn a sensible return."
He added: "While the Ogden discount ruling has adversely affected our H1 financial performance, we see this as deferring our progress but not changing our course.
"Despite the initial impact on top line by moving rates early in response to the change in the discount rate, ERS is now seeing more business from brokers than ever before, as other insurers catch up."