QBE Europe disappointed with rivals' response to Ogden cut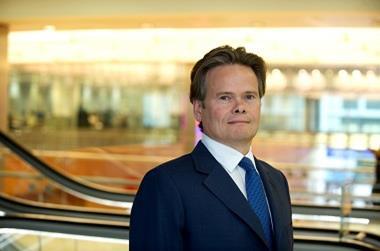 Australian insurer QBE has hit out at rivals' response to the Ogden discount rate cut after its UK-based European Operations took a big hit from the change in the first half of 2017.
QBE Europe saw its underwriting profit fall 33% in the first half of 2017 after taking a $156m (£121m) hit from the cut in the Ogden discount rate.
The Ogden hit was slightly smaller than the $160m the unit had predicted in February after it released its full-year 2016 results.
The company said: "Whilst we have been successful in securing improved terms [after Ogden], there is more to be accomplished to negate the significant adjustment to the discount rate.
"Disappointingly, the response from our competitors has been mixed."
QBE added that there was some reason to be optimistic that the discount rate would rise amid the government consultation, but it added: "The amount and timing of any possible revision remains highly uncertain."
Profit fall
The QBE Europe underwriting profit was $16m in the first half of 2017, down from $24m in last year's first half.
Excluding the Ogden hit, the first half 2017 underwriting profit would have been $172m.
Despite the Ogden impact, the combined operating ratio (COR) held steady at 98.9% (H1 2016: 98.3%).
Excluding Ogden the COR for the first half of 2017 would have been 88.7%.
The COR benefited from an increase in risk-free interest rates, which boosted the discount QBE can apply to net outstanding claims. With this effect excluded, the first half COR would have been an unprofitable 101.5% including Ogden.
Gross written premium fell 5% to $2.4bn (H1 2016: $2.5bn), but most of this was down to weaker sterling. At constant exchange rates the reduction was 0.4%.
QBE Europe said that trading conditions had continued to deteriorate because of heavy competition, with rates falling 1.6% during the half.
Positive signs
On a positive note it said that the pace of price declines was slowing.
The company also said that all its European business units reported "strong results" during the first half of 2017, which it said showed "our unrelenting commitment to underwriting excellence
combined with the ongoing benefits from our claims management and analytics initiatives."
QBE Europe chief executive Richard Pryce said: "European Operations continues to carefully navigate very difficult trading conditions, recording another strong result while at the same time enhancing the capability of the business. Over the past half we witnessed some moderation in the pace of premium rate decline."