Australian insurer predicts rate hikes after discount rate hit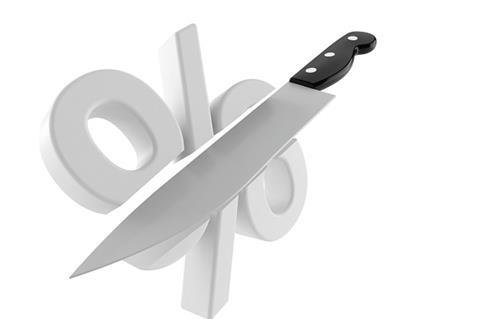 QBE's share price fell 2.3% in trading today on the Australian Stock Exchange after the company revealed how hard the cut in the UK personal injury discount rate would hit it.
The Australian insurer has revealed that the cut in the UK personal injury discount rate to -0.75% will boost its estimate of outstanding claims liabilities by US$160m (£129m).
It added that it expected "industry-wide price increases" in affected classes of business because of the cut.
It also said that it had not factored in the new -0.75% rate into its 2017 target combined operating ratio range of 93.5% to 95% that it announced yesterday.
QBE revealed in its accounts yesterday, published before the discount rate cut had been announced, that a cut in the discount rate from its old level of 2.5% to 0% would boost its claims liability estimate by US$109m, but did not say at the time what the impact of a deeper cut would be.
QBE is the latest of several listed insurers to reveal its discount rate hit.
The size of the cut, announced yesterday morning by Lord Chancellor Elizabeth Truss, has shocked the industry. Many were expecting a cut to a positive rate of 1%.
The decision to impose a negative discount rate, which will see insurers pay more than the agreed lump sums to injured claimants, has prompted a strong reaction from the industry. The ABI's director general Huw Evans described it as "crazy" and "reckless in the extreme", while QBE Europe chief executive Richard Pryce said the cut had been "incredibly badly handed".
QBE's shares closed trading at A$12.31 on 28 February, compared with Monday's closing price of A$12.60.