Chairman: Former Northern Rock boss will 'take business to the next level'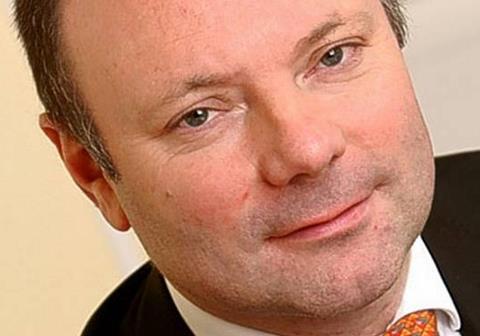 Hastings Insurance Group has appointed Gary Hoffman, the former boss of Northern Rock and Barclaycard, as its new group chief executive.
Hoffman, who led the rescue of Northern Rock during the financial crisis, has joined the ambitious personal lines broker at a time when it is considering a flotation similar to Direct Line Group.
Since 2010, Hoffman has been chief executive of NBNK, a banking start-up formed to bid for the UK bank branches which Lloyds Bank is being forced to sell by the EU Commission.
Hoffman spent 25 years with Barclays where he was an executive director from 2004-2008 and group vice chairman from 2006-2008.
He was chief executive of Barclaycard from 2001-2005, and was then made chairman of UK banking and Barclaycard, responsible for the worldwide card and UK retail and commercial businesses.
Current Hastings chief Edward Fitzmaurice will take on the role of executive chairman of Hastings Insurance Services, the main UK trading entity within the group.
According to a company statement, Fitzmaurice will spend more time "shaping the long-term strategic direction of the business to help ensure the group capitalises on the many opportunities within the marketplace".
Hastings described Hoffman's appointment as an "important addition to the management team". Since a management buy-out in 2009, Hastings has grown quickly and posted EBITDA of £35m in 2011, up 60% on 2010.
Hoffman, who will join on 1 November, said: "Since the management buy-out in 2009, Edward Fitzmaurice and his team have done an exceptional job in returning the group to profitability and building the business. There is now a great platform to build upon with Hastings people dedicated to providing the right value and service to customers in a market that doesn't always do that.
"I'm looking forward to working with this entrepreneurial team to take the group into its next period of growth."
Group chairman Neil Utley said: "I am delighted the opportunity has arisen for us to further strengthen our existing team with the appointment of Gary who brings exceptional experience to Hastings.
"His expertise gives us the additional management depth to help take our business to the next level."
Fitzmaurice said: "It is great news that Gary is joining us as group chief executive.
"We are very pleased with our progress over the past few years, and we see even more opportunities for the group's activities in the coming years to deliver its vision of becoming a real force in UK personal lines insurance. Having Gary with his extensive experience on the team will enable us to take advantage of the increasing number of opportunities for our business.
"Together with our current management team of managing director retail Tobias van der Meer, and managing director insurer services Michael Lee, Gary will give us breadth and experience to take the business forward to the next stage in its development."