Former Equity chief executive paid £130k in costs to settle investigation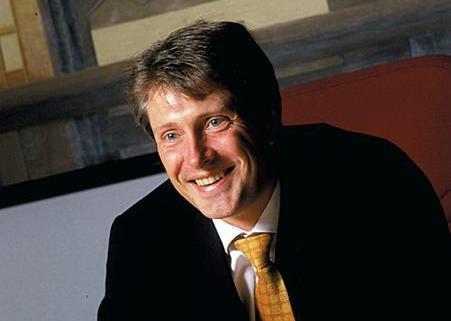 Former Equity Syndicate Management chief executive Neil Utley has welcomed the end of the Lloyd's investigation into his conduct despite facing a censure and £130,000 in costs.
The investigation, which began in October 2011, related to under-reserving at Lloyd's motor insurer Equity while Utley was in charge between June 2005 and September 2010.
The Lloyd's Enforcement Tribunal found two counts of "detrimental conduct" by Utley, namely that he had failed to ensure that: there was sufficient documentation of Equity's reserving processes; and that Equity's board had enough information about worsening claims trends.
Utley has admitted to both charges and agreed to settle. He has been censured and has agreed to pay of £95,000 towards Lloyd's external costs from the investigation and £35,000 towards its internal costs.
He also agreed not to be a director of a Lloyd's firm for two years.
'Two difficult years'
Utley, now chairman of motor insurance group Hastings, told Insurance Times: "For me, it is the end of two difficult years, after a career of 30 years with no blemishes. I intend to put this behind me now so I can continue to focus on Hastings, which is doing well."
Lloyd's began investigating both Utley and Equity after a string of losses at the motor insurer. The losses were triggered by Equity having to make large additions to reserves to combat rising bodily injury claims.
Lloyd's censured Equity as a company in January 2012. The company had to pay £95,000 in costs to Lloyd's. The insurer avoided a £1m fine because it had taken steps to improve governance and co-operated with the investigation.
Mitigating circumstances
Lloyd's said that in assessing Utley's penalties it had taken into account several mitigating factors.
These included the fact that: Utley co-operated with the investigation; he implemented "significant improvements" in a number of systems and controls with Equity; and he made no personal financial gain from the charges he admitted.
Lloyd's also found that Utley's behaviour was not "deliberate wilful or reckless and there is no suggestion that Mr Utley behaved in a dishonest manner. Moreover, Mr Utley has not previously been the subject of an adverse finding by Lloyd's".
Lloyd's added: "It is not alleged by Lloyd's that the facts and matters admitted by Mr Utley were the cause of the increase in claims notified to the syndicate. Nor is it the case that any policyholders have suffered loss."
Moving forward
In response Utley said in a statement: "I have agreed to settle these proceedings and I am keen to put this matter behind me and move forward."
"I am pleased that Lloyd's recognised how I substantially strengthened the board and made significant improvements to the systems, controls and risk management processes at Equity. Lloyd's also acknowledged that, as early as 2007, I commissioned independent accountants to review the reasons for the increase in Equity's claims payments, and, when I was chief executive, Equity commissioned independent actuaries to review the reserves."
However, he added: "Notwithstanding the fact that I strengthened the management team and improved the systems, responsibility for the late implementation of the 'data warehouse' and the levels of information provided to the board ultimately rests with me as chief executive."