But Lloyd's insurer sees no need to become part of a larger group itself, says chief underwriting officer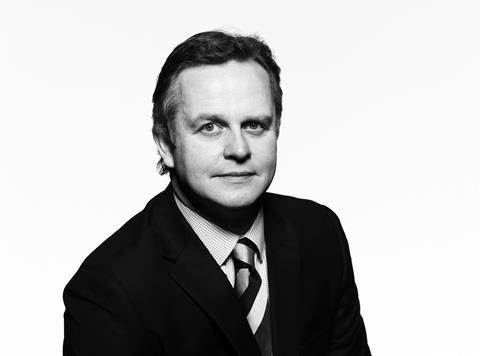 Hiscox is seeking to acquire more niche companies and hire more teams of underwriters as it pursues further growth, according to chief underwriting officer Richard Watson (pictured).
But he added that the company sees no need to follow in the footsteps of fellow listed Lloyd's insurers Catlin and Brit and be taken over by a larger group itself.
Speaking to Insurance Times after the release of Hiscox's 2014 results this morning, Watson said: "If we can find areas where we are underweight or not where we think we have profitable futures, we are very open to either acquisitions or brining teams of people on board."
Hiscox's most recent targets have been managing general agencies (MGAs). It bought specialist events MGA Event Assured in September 2014, and has just finalised its acquisition of Randall & Quilter yacht MGA R&Q Marine Services.
But Watson said the important part for Hiscox was the people joining as a result of the acquisition rather than the type of company being acquired.
He said: "The biggest thing in my time here has been trying to find and keep really good, motivated people. Whether they are MGAs, brokers or underwriters it is just trying to find books of business and niches that we can work on with really talented people."
Hiscox has now closed the acquisition of R&Q Marine Services, but it missed out on buying another Randall & Quilter MGA, the high-net-worth focused Synergy, after the two companies failed to agree on a sale price.
Watson played down the effects of the deal falling through. He said: "It will have no impact on our strategy. We are interested in niche players and bolt-on acquisitions. Sometimes we will be able to negotiate and agree a price that makes sense for us and sometimes not."
"This was an example of one that worked on the yacht side and one that didn't on Synergy. I don't think it is a reflection on them or us – it is simply that we couldn't agree on what that business was worth."
He added that while Hiscox was keen to do acquisitions, its main focus is organic growth. He said: "Any one of these acquisitions is not going to materially change the size of our business or the strategy."
The sale of Brit to Canadian insurer Fairfax and XL's acquisition of Catlin has prompted much talk in the market about who will be next.
But Watson indicated that it is unlikely to be Hiscox. He said: "We love the strategy we have got. We don't feel constrained by capital or this desire to be materially bigger than we are."
He noted that Hiscox has access to capital beyond its own balance sheet, either through more traditional quota share reinsurance and co-insurance deals or capital markets investors through its Kiskadee special purpose company. He added: "I don't think we need to be part of anything bigger."
But he added that Hiscox would have to consider any deal that was in the best interests of the company's shareholders. "As a public company you have a 'for sale' sign over your company the whole time. But it is something we don't feel the need for. Quite the opposite."
Join the debate at our Insurance Times London Market Forum on LinkedIn