Chief executive Ken Randall hails 'exceptional pipeline' of new business opportunities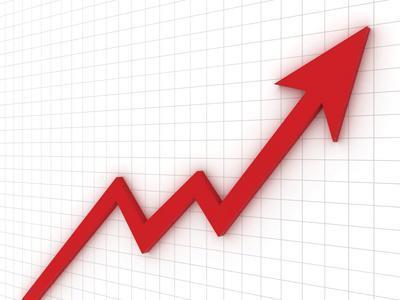 Run-off buyer Randall & Quilter (R&Q) expects to return to profit in the second half of 2015 after reporting a £1.6m loss for 2014.
Speaking to Insurance Times following the release of R&Q's results this morning, chief financial officer Tom Booth said: "We are expecting a much stronger year in the full year [of 2015] but that is really going to emanate in the second half, which is normally the case for us."
This means that the company will likely produce a further loss in the first half of 2015.
The company has signed a number of deals that are expected to complete in the second half of the year and start contributing to profitability, such as its acquisition of run-off captive insurer IC Insurance, which was announced on 26 May.
R&Q's 2014 loss was mainly caused by the need to strengthen asbestos claims reserves at R&Q Re US, and legal expenses stemming from a dispute over a large life settlement claim at Syndicate 102, a run-off Lloyd's business that R&Q bought in 2003.
The company was also hit by a failure to secure expected contract wins at its US service operations and competitive market conditions, which slowed growth in the syndicates it manages and its managing general agencies.
In addition to buying companies in run-off, R&Q also has a 'live' division that manages start-up Lloyd's syndicates and operates two MGAs.
Despite the 2014 loss, R&Q co-founder and chief executive Ken Randall was sanguine about the prospects both for the run-off business and the live business in 2015.
He told Insurance Times: "We are pretty upbeat in terms of the pipeline of new business opportunities and our ability to grow the value of the business and maintain and grow our dividends.
"We are continuing to grow the business. Premium income flows have improved in 2015 and we see no reason why they shouldn't continue to improve and grow."
But he admitted that the difficult market conditions had made progress slower than expected on the underwriting side of the business.
He said: "It is taking us longer to find the niche opportunities to underwrite that we thought would come more quickly. We are getting there but more slowly that anticipated. We don't have any doubt that we will get there and 2015 is showing some solid progress in that regard."
He also said there was an "exceptional pipeline" of new business opportunities on the run-off buying side of the business.
He added: "Some of those are bigger opportunities than we have experienced before. This is partly a reflection of the fact that some people are looking to dispose of portfolios ahead of Solvency II but it is also a large reflection of the fact that we have built an infrastructure that means that we can now not only buy legacy portfolios but we can reinsure them or portfolio transfer them.
"We are seeing as a response to that a very healthy pipeline of new business opportunities on the legacy side."