Insurer hit by deterioration in net provisions for asbestos in R&Q Re in the US and poor underwriting conditions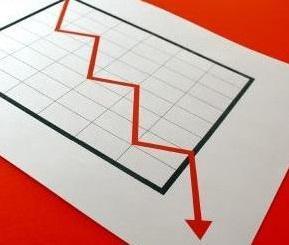 Randall & Quilter (R&Q) swung to a pre-tax loss of £1.6m, from the pre-tax profit of £9.6m it made in 2013.
The run-off buyer and Lloyd's syndicate manager also swung to an operating loss of £799,000 in 2014 from an operating profit of £10.2m in 2013.
The decline in performance was driven primarily by the deterioration in net provisions for asbestos in R&Q Re in America, poor underwriting conditions and reduced commission in its MGA business units.
Chairman and chief executive Ken Randall said: "As stated, 2014 was a challenging year overall, primarily for the reasons detailed in our November trading update.
"The deterioration in net provisions for asbestos claims in R&Q Re US, the significant legal expenses associated with the recently successfully concluded arbitration of a large life settlement claim in former Syndicate 102, and the failure to secure a number of anticipated service contract wins in the now restructured US service operations were the main contributory factors.
"In addition, maintaining our underwriting discipline amidst poor underwriting conditions slowed the development of earned premium in Syndicate 1991, reduced commission income growth in our Managing General Agency (MGA) business units, and restricted the flow of new syndicate management opportunities."
But Randall said he remained confident about the outlook and prospects of the group.
These highlights included a strong contribution from new legacy transactions completed during the year and from the UK operations of the Insurance Services division, particularly broker run-off and credit control services.
R&Q has also secured the contract to provide the back office support for Syndicate 2088, the newly established syndicate managed by XL Catlin and backed by China Re.
Randall added the acquisition of Accredited, a US admitted insurance carrier, provided the group with the opportunity to develop over the medium term valuable new fee income for the Underwriting Management division and enhanced new business sources for its live syndicate 1991.
Randall added: "We benefit from an excellent legacy transaction pipeline, a newly streamlined service operation in the US and further opportunity to grow fee income in our Underwriting Management Division.
"The focus will be firmly on growing tangible book value and resuming the annual increases in cash distributions to shareholders."
Divisional performance
The insurance services division, which provides functions such as claims management, premium credit control and accounting, made an operating profit of £8.3m, down 15.4% on 2013's £9.8m.
The insurer said that strong performance in the UK was offset by disappointing results in the US as the insurer failed to secure some targeted new business.
Within its Underwriting Management division R&Q reported a return to operating profit of £2.8m in 2014 from £177m loss in 2013. Revenue grew to £20m from £16m.