Chief executive paid £2.9m in total despite drop in annual bonus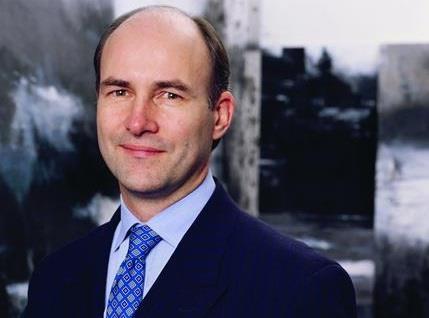 Hiscox chief executive Bronek Masojada received total pay of £2.9m in 2014, up 23.7% on the £2.3m he was paid in 2013.
Fellow executive directors Stuart Bridges, who is the Lloyd's insurer's chief financial officer, and Richard Watson, the company's chief underwriting officer, also saw their total pay rose by 21% and 35% respectively thanks to big jumps in their long-term incentive payments.
The overall increases came despite a fall in all three executive directors' bonuses.
Chairman of Hiscox's remuneration committee Richard Gillingwater noted that Hiscox produced a return on equity of 17.1% and an increase in net asset value per share of 15% in 2014 in a "challenging" reinsurance market.
He said: "Our retail businesses have delivered just over half of the group's gross written premium whilst our reinsurance and London Market businesses have adapted appropriately to market conditions. The compensation for executive directors reflects this strong performance but also takes account of the absolute profit and ROE performance.
On the falls in bonuses he said: "Bonus awards for the executive directors were set as described in the policy. Aggregate bonuses have reduced from last year's awards by 9% which reflects a profit and ROE performance which is extremely strong but below 2013."
Ups and downs
Masojada's total pay increase was mainly driven by a near doubling of his long-term incentive payment to £1.28m (2013: £667,246). Masojada's base pay increased by 7.6% to £558,750 (2013: £519,375) but his annual bonus dropped by 9% to £1m (2013: £1.1m).
Bridges' total pay increased 21% to £2.1m (2013: £1.8m). As with Masojada, Bridges' total pay rise was mainly caused by a 92% surge in the long-term incentive payment to £912,802 (2013: £476,605).
Bridges' base salary increased by 7% to £415,000 (2013: £387,500) while the annual bonus dropped by 12% to £750,000 (2013: £850,000).
Watson's total pay rose 35% to £2.2m (2013: £1.6m). Watson received the same long-term incentive payments as Bridges for the two years, so also enjoyed the 92% increase.
Watson's base salary rose 64% to £415,000 (2013: £252,055) and the annual bonus fell 6% to £800,000 (2013: £850,000).