Insurer reports 12.1% growth in GWP over UK retail and London Market business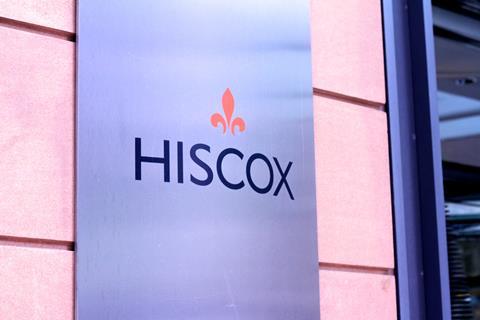 Hiscox has reported a 12.1% increase in gross written premium (GWP) over the first quarter of 2015 for its UK retail and London Market business.
The insurer reported UK retail GWP of £103.5m (Q1 2014: £98.2m) and London Market GWP of £148.7m (Q1 2014: £126.8m).
This represents 5.4% GWP growth for its retail business, while London Market GWP shot up by 17.3% year-on-year.
The retail growth in GWP benefitted from a better than budgeted performance from its cyber and data risks products, while the London Market division saw specialty, marine and casualty business drive growth across the business.
Announcing the results, Hiscox said: "Growth in specialty, marine, and casualty more than offset a reduction in big ticket property business, where we are seeing fierce competition and remain disciplined.
"Hiscox London Market has also benefited from the expansion of the alternative distribution business, where we are adding new partners and building on existing relationships such as White Oak."
Join the debate at our Insurance Times London Market Forum on LinkedIn