Group profit up 8.4% thanks to strong retail performance and lack of catastrophes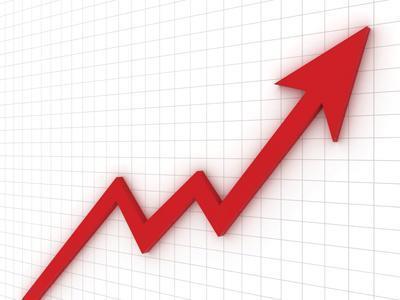 Lloyd's insurer Hiscox's UK and Europe division made a profit before tax of £45.4m in the first half of 2015, up 73% on £26.3m in the same period last year.
The division's combined ratio improved by 5.9 percentage points to 87% (H1 2014: 92.9%). Gross written premium increased 3% to £318.2m (H1 2014: £309.4m).
Hiscox attributed the improved result to the lack of claims. The company said: "Weather conditions have been mostly perfect for insurers – not too wet, not too cold nor too dry."
The Lloyd's insurer also said that its UK and European businesses had improved the efficiency of their underwriting by delivering electronic trading to brokers and finding ways to automate simple risks, leaving underwriters to focus on the complex ones.
UK growth
Within the UK and Europe division, Hiscox UK and Ireland grew gross written premium by 5.2% to £223.6m (H1 2014: £212.6m).
The company said its regional network of offices in the UK continued to perform well, producing good growth in commercial lines in particular.
In UK and Ireland personal lines, Hiscox said the luxury motor area had benefited from improvements to customer segmentation, pricing and claims handling.
The company also bought classic car broker RH Specialist Insurance from Willis, which it said would "provide us with new opportunities to distribute our existing products to members of prestigious vehicle clubs".
Hiscox added that it continues to invest in marketing, which has driven 16% growth in its direct-to-consumer small business operation.
Group result
At group level Hiscox made a profit before tax of £135.1m in the first half of 2015, up 8.4% on the £124.6m it made in the same period last year.
The group combined operating ratio worsened by 0.5 percentage points to 82.5% (H1 2014: 82%). This was despite a 36% increase in reserve releases to £122.6m (H1 2014: £90m)
Gross written premium increased by 12% to £1.1bn (H1 2014: £979m).
Hiscox chief executive Bronek Masojada said: "We are reaping the benefits of our growing retail specialty businesses in the UK, Europe and the USA.
"Although conditions for reinsurance and big ticket insurance remain tough, our teams have demonstrated their creativity and determination to succeed. Hiscox has the brand, distribution and talent for a bright future."
Hiscox UK and Europe H1 2015 results
| | H1 2015 | H1 2014 | Change (%) |
| --- | --- | --- | --- |
| Gross premiums written (£m) | 318.2 | 309.4 | 2.8 |
| Profit before tax (£m) | 45.4 | 26.3 | 72.6 |
| Combined ratio (%) | 87 | 92.9 | -5.9 |
Hiscox group H1 2015 results
| | H1 2015 | H1 2014 | Change (%) |
| --- | --- | --- | --- |
| Gross premiums written (£m) | 1,096.30 | 978.9 | 12.0 |
| Profit before tax (£m) | 135.1 | 124.6 | 8.4 |
| Combined ratio (%) | 82.5 | 82 | 0.5 |
| Reserve releases (£m) | 122.6 | 90 | 36.2 |