Chairman says company has benefited from other mergers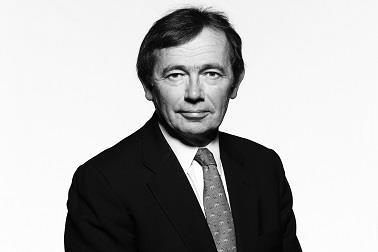 Hiscox aims to remain independent despite the company's attractiveness to would-be buyers, according to chairman Robert Childs.
Speaking to Insurance Times after the release of Hiscox's first-half results this morning, Childs said there "is still an awful lot of mileage" in Hiscox's current business lines and plans.
He added: "We don't feel the need to merge to fulfil our strategy."
He also pointed to his remarks in this morning's results statement, which said: "Hiscox has excellent people, a restless spirit and a strong independent future."
His comments follow the sale of several of Hiscox's peers in recent months. Brit was bought by Canadian financial services powerhouse Fairfax and Catlin has been snapped up by global insurance group XL.
Childs said Hiscox had benefited from mergers and acquisitions (M&A) elsewhere in the market because there are now talented underwriters looking for a new home.
He said: "One of the spin-offs from the M&A activity is that teams of people that complement what we do have approached us, and we have made some great hires."
Far from being a target, Hiscox has been buying businesses. Its most recent acquisition was Willis's classic car broker RH Specialist Insurance. This followed the purchase of Randall & Quilter's yacht managing general agency R&Q Marine Services earlier this year.
Childs said Hiscox was "always looking" for further complementary businesses to buy.
In his chairman's statement this morning, Childs said that the PRA's planned stress test for UK general insurance did not go far enough, and called for a "detailed, practical dry run" of a serious catastrophe, involving all London market players.
Childs told Insurance Times that he wants to ensure that the London and Lloyd's insurance market will function after a mega-catastrophe, as it did after the September 11 terrorist attacks in 2001.
If it is not able to, another market could step in to pick up the slack. Childs said: "Why should we hand any opportunity to another market?"
Join the debate at our Insurance Times Forum on LinkedIn