Announcement marks reversal of previous commitment to keep and fix the business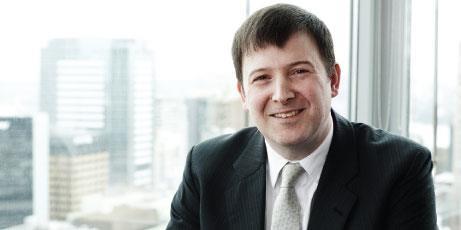 IAG chief executive Mike Wilkins finally threw in the towel by planning a sale of Equity Red Star, even though the struggling business may fail to attract buyers.
But other parts of the IAG UK business include brokers Barnett and Barnett and NBJ, which are likely to attract considerable interest from the consolidators.
IAG announced last Thursday that it was conducting a strategic review of its UK operation, which IAG bought for £540m in 2005.
Options include continuing to improve the business, refocusing on specialist motor, and selling all or part of the business.
The announcement marked a climbdown for Wilkins, who had previously insisted he would keep and fix the business, having pumped
A$403m (£251m) into reserves and reinsurance protection over two years as Equity was dragged into huge underwriting losses by bodily injury claims.
I don't think people are going to be rushing to spend capital in these
kinds of markets'

Siddharth Parameswaran, JP Morgan
The repair work has helped the company's results to move in the right direction - it reduced its insurance loss to A$5m (£3.1m) in the six months to 31 December 2011 from A$121m in the same period the previous year, and is expected to be close to break-even in the full year to 30 June 2012.
But the uncertainty in the UK motor market means there is no guarantee IAG UK will be able to sustain the performance.
JP Morgan analyst Siddharth Parameswaran said: "[The announcement of the possible sale] was not a big surprise to me because at the end of the day, they have lost a lot of money in the UK, and the shareholders in Australia would be a little bit sceptical about the extent to which they will be able to get the operation making a reasonable through-the-cycle return."
A sale is unlikely to be quick or simple. IAG is expected to seek net tangible asset value for its UK business, which analysts put at A$250m, just under half the A$555m value IAG has on its books for the unit, which includes goodwill.
"The question is whether they can find a buyer," Parameswaran said. "Given that equity markets
are volatile I don't think … people are going to be rushing to spend capital in these kinds of markets."
Competition Commission
Shore Capital analyst Eamonn Flanagan said that because the UK motor market is concentrated in the hands of a few large players, acquisitions could attract the unwanted attention of the Competition Commission.
European insurers are too busy with eurozone woes to want to buy a UK motor insurer, he said, while US firms find the UK business
unpalatable. This leaves just private equity firms.
In addition, a number of other insurers are up for sale, including Direct Line Group and Groupama Insurances. "There is quite a lot of supply out there and that is going to force the price down," Flanagan said.
But Morgan Stanley analysts Daniel Toohey and Andrei Stadnik said in a research note that IAG UK's tax losses could help it achieve the price it wants. "If some value can be realised from the transfer of £150m tax losses, a price greater than NTA [net tangible assets] could be possible," they said.
Also, as the Groupama UK sale has shown, there may be interest in splitting up the business into its broking and insurance parts. Consolidators seeking growth to fund interest payments, such as Towergate, Oval and Giles, are likely to be interested.
Meanwhile, IAG's UK chief executive Ian Foy has sought to reassure brokers and clients. "While IAG is conducting a strategic review, it's business as usual at Equity as we continue to work with all our brokers, partners and clients," he said.