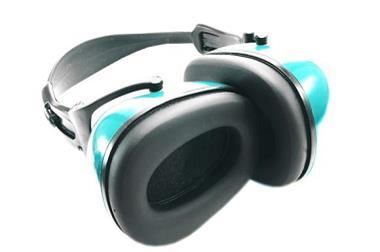 A claims management company that made 17.5 million calls asking people if they had suffered hearing loss at work has been fined £250,000 by the Information Commissioner's Office (ICO).
Key points:
ICO received 248 complaints about company
Check Point Claims has gone into liquidation
ICO committed to making most of UK insolvency regime to pursue money owed
When people picked up the call from Blackburn-based Check Point Claims, they heard a recorded message encouraging them to claim compensation for job-related hearing loss.
An investigation was launched by the ICO after it received 248 complaints.
The ICO found that Check Point Claims instigated 17,565,690 automated marketing calls between March and September 2015, of which 6,388,122 were connected.
ICO head of enforcement Stephen Eckersley said: "Nuisance calls are bad enough, but picking up the phone to a recorded message can be the most frustrating and intrusive thing of all.
"That's why the law is so strict – it's there to protect consumers and in practice it's very difficult to make a legal automated marketing call.
"If you get one, report it. If you're making one, beware. We will take action."
Check Point Claims has now gone into liquidation.
This ICO said while this "created a challenge in recovering the fine", it was committed to making the most of the UK's insolvency regime to pursue money owed.
Eckersley added: "We will do everything within our power to recover fines on behalf of taxpayers and those millions of people who have been hounded by unwanted calls.
"Even companies that have stopped trading or try to get themselves struck off cannot escape because we will use all means available to chase the debt."
From today, as part of a government crackdown, cold callers will no longer be able to hide or disguise their phone number – making it easier for the ICO to find and take action against companies making nuisance calls.