Loss adjuster's profits fall by 40% despite rise in turnover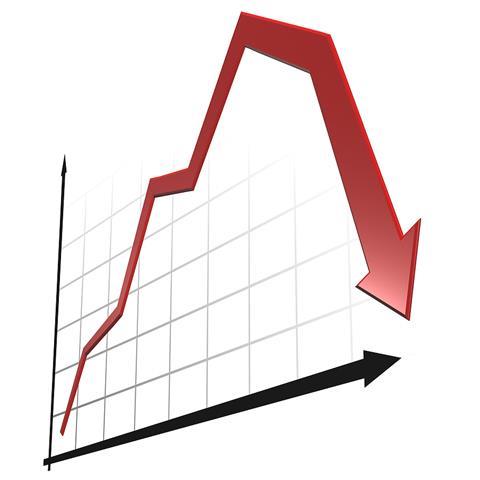 Rising business costs have cut 2011 profits at the UK arm of loss adjuster Crawford & Company by 40%, despite an increase in turnover.
Profit after tax for the year to 31 October fell to £4.5m from £7.4m the previous financial year, a Companies House filing reveals. This was despite a 3.8% growth in turnover to £92.3m in 2011 from £89m in 2010.
Crawford UK's profit was hit by an 8.5% increase in cost of sales to £70.2m (2010: £64.6m) and an 11.6% rise in administrative expenses to £16.8m (2010: £15.1m).
The rising costs offset the benefit of a 61% cut in interest payments to £561,000 (2010: £1.5m).
Rising staff costs played a role in Crawford's increased expenses. The Companies House filing reveals that staff costs were £61.4m in the year to 31 October 2011, up 7.7% from the previous year's £57.1m.
The average number of employees increased by 48 to 1,487.
Total directors' pay grew by 26.5% to £2.1m (2010: £1.7m), while the remuneration of the highest-paid director rose 23.8% to £822,489 (2010: £664,457).
Chief executive of Crawford UK and Ireland Benedict Burke left the company in November 2011, shortly after the period covered by the results, and was replaced by Greg Gladwell.
Despite the lower profit, Crawford UK's capital base surged.
Shareholders' equity grew by 46.1% to £41.7m as of 31 October 2011 from £28.6m on the same date of 2010. The increase was caused by a £20.9m release from the company's profit and loss account (2010: £7.8m).