Which industry figures can't help going back for second helpings?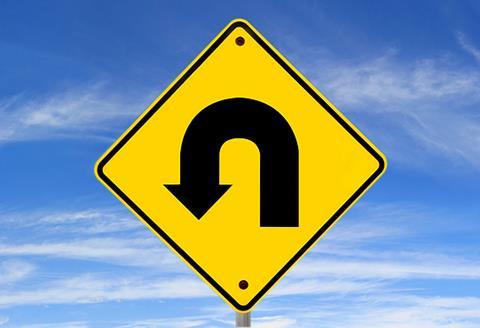 The industry has seen plenty of former staffers make the move back to their former stomping grounds in recent years. None more so than today when Towergate welcomed back its former household underwriting manager Alyson Williams less than six months after she joined rival Gallagher.
So we have delved into the archive to dig up some of the biggest people U-turns in years gone by …
Bluefin, Blanc and Marsh moves
Just last week saw the most recent upheaval at Gallagher, when Rita Thorpe rejoined Bluefin as projects director. After a short absence following her exit in 2010, she returned, much to the delight of Bluefin chief executive Stuart Reid.
Amanda Blanc quit Towergate to return to AXA UK as chief executive of AXA Commercial Lines in December 2010. She previously left AXA in September 2003 to become Groupama's director of sales, agency and business development. She then joined Towergate in January 2006, where she was tipped to replace Andy Homer as chief executive in years to come.
Martin South returned to Marsh as its new UK chief executive in December 2006. South had quit Marsh ten years earlier to join Zurich, where he was chief executive of international businesses. In a recent move, South was promoted to chief executive of Marsh Europe – a new position created as part of a reshuffle of Marsh's Europe, Middle East and Africa (EMEA) division.
Gibson hits Highway while Oval sells to old owners
Andrew Gibson returned to Highway as chief executive in August 2006 a year after leaving to join Equity. Gibson spent 12 months as finance director of Equity Insurance Group. He was previously Highway's chief executive between 2002 and 2005, and finance director between 1996 and 2002.
He eventually left Highway in 2008 when the business was snapped up by LV=, and one year later reacquainted himself with former outfit Equity when he became chief financial officer of its parent company IAG UK.
After "amicable" negotiations in December 2009, Steve Manning of Wilkinson Rodgers in Huddersfield and Andy Tett of Tett Hamilton in Cleveden bought back the businesses they had once sold to broking giant Oval. Tett Hamilton, which was sold to Oval in 2007, now trades as AJP Insurance. Wilkinson Rodgers, consumed by Oval in 2006, is now known as Waterfront Insurance Brokers.
More Marsh – and Mayer – movements
Marsh brought back Tom Ernoult as leader of its UK southern region for its middle market business in 2009. Ernoult returned to Marsh from Giles, where he was director of underwriting services for six months. In between, Ernoult had stints at Oxygen Insurance Brokers as managing director and Heath Lambert. In his first spell at Marsh, he was chief operating officer of the global broker's UK corporate client practice.
The market took notice one year ago when it was announced that former Aviva UK general insurance chief executive Igal Mayer was returning to London as boss of Aviva's European business. Mayer left Aviva UK in October 2009 to head up its North American business, following a rocky relationship with consolidators over commission payments, which he believed were too high.
A duo of double takes
It has been a proper merry-go-round for Aidan Plumridge, who rejoined Sterling as head of life operations from Lloyd's syndicate Cassidy Davis in March 2008. He previously spent five years at Sterling between 1996 and 2001. But another twist in the career of Plumridge saw him rejoin Cassidy Davis in October 2008, just seven months after his emotional return to Sterling.
Richard Keegan rejoined Cunningham Lindsey after working for six months with rival loss adjuster GAB Robins in 2008. He was previously with Cunningham Lindsey for more than two years and returned to his original role as specialist accountant within the London office of the company's Specialist Adjusting Network.
Post your own U-turn stories below.