In this blog, boutique search firm Flint Hyde's head of insurance, Gareth Eggle, discusses the role reinsurers can play in the growing insurtech movement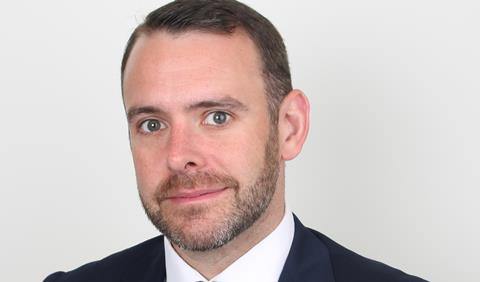 With the huge amount of coverage given to technological innovation and disruption in the insurance market, one question remains unasked; where do reinsurers fit in?
Before arguing the case for their involvement, I think it's important to highlight an observation made by an experienced industry practitioner to me in 2015.
New startups that develop innovative ways to address previously ignored problems, or create a market changing new products, have historically found it difficult to buy insurance.
Insurers will look at this brand new process, fail to understand it, and struggle to offer a product that adequately responds to the needs of this business. Most will ultimately sit, waiting to see if someone else takes a punt first.
What if that business then becomes the next Facebook?
Instead of looking to buy insurance once they are bigger, they will be trained in managing their own risk and will continue to do so.
Reinsurance's role
Reinsurers arguably have a greater breadth and depth of technical knowledge than their insurance counterparts. I say this because they will not see one product offering in a particular class, but potentially all of them.
Look at Swiss Re or Munich Re as prime examples; if they provide reinsurance solutions to Axa, Allianz, AIG, Direct Line, etc. They will have insight into the differing models, products, and cultures of each of those businesses, and will build a reinsurance solution that is most relevant to each.
There are some really exciting disruptors that are creating new ways to access new customers, providing innovative and client led solutions to (personal) risk management. Predictive analytics, AI, blockchain, IoT, will all have a huge impact on the world of insurance, if not today then certainly by the end of the decade.
Reinsurers can provide the capital support to allow these businesses to flourish, without those businesses having to give up the culture, style, and uniqueness which allowed them to get off the ground.
But if they wait until the businesses have obtained success, and utilised their own entrepreneurial spirit and motivation to grow, they may find that they have missed the boat.
There were some positive indications of reinsurers expressing interest when a London Market insurtech group had a mee up hosted in the Gherkin at the end of 2015. Let's hope that the rest of the sector buys in to avoid becoming irrelevant spectators to others' success.