Two times award winner Guy Lawrence on what it took to win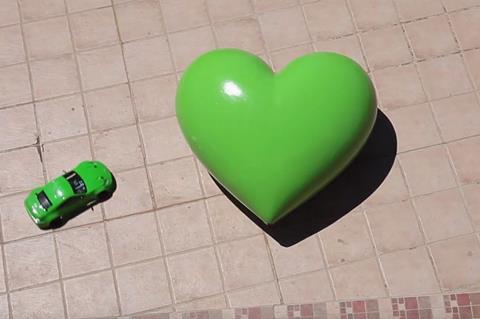 With the shortlist for the Insurance Times Awards 2016 just revealed, we speak to inspiring past winners about what it meant to reach the top.
To find more information about attending the Insurance Times Awards 2016 click here
Here LV= underwriting director Guy Lawrence talks about winning both Brand Campaign of the Year – Insurer, and Direct Insurer of the Year in 2015.
What did it take to win two awards?
We made a strong case to win with our outstanding customer satisfaction ratings, combined with our exceptional financial results, which may have helped us achieve the Direct Insurer of the Year award.
The impressive results we received for our home insurance campaign contributed to us also winning Brand Campaign of the Year. We utilised our strong reputation for car insurance by using a green radio control car in the advert (pictured), which in turn raised brand awareness and engagement.
What did winning the awards mean for you?
The Insurance Times Award wins topped off a successful 2015 for LV=. We're proud of our great values and quality products, which we believe make us stand out amongst our peers.