McKinsey and PwC are measuring it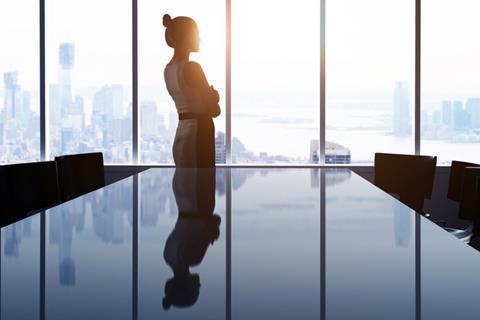 Do you think your organisation stands out by putting diversity and inclusion at the heart of its strategy? Enter the new Insurance Times Diversity & Inclusion Excellence Award here
We know insurance is behind most other major industries in terms of encouraging diversity and inclusion.
Only 12% of senior positions are filled by women, according to a Credit Suisse survey. That means insurance ranked 17th out of 25 industries for gender balance, behind banking, telecoms and transport – and only 1% were chief executives, against one in nine media companies.
Over the past few years, insurance has started a push to improve its image as the domain of middle-aged white men, notably with the Inclusion@Lloyd's and Dive In Festival [see box below].
These efforts, though, are still so early that hard statistics on how far the industry is improving its staffing balance between women, ethnic minorities, people of differing sexual orientation, and the disabled are hard to come by.
Lloyd's, though, interviewed 40 HR executives this year and only one-third said their firm had a diversity and inclusion (D&I) policy. More worryingly, many respondents said they found it difficult to push for spending on costly D&I measures because, as one put it, "there's an age-old perception that D&I is a compliance issue, rather than something which can add benefit to an organisation".
The financial statistics might not yet be available for insurance, but the experience of broader business is that diversity does boost the bottom line.
Financial returns
Consultant McKinsey has found that companies for the top quartile for gender diversity are 15% more likely to have above average financial returns for their industry.
Those firms in the upper quartile with a greater number of people from varying racial backgrounds were 35% more likely to ourtperform their rivals.
A PricewaterhouseCoopers' survey last year showed that 85% of chief executives from organisations that had a D&I strategy believed it had improved their bottom line.
Lack of diversity in insurance just means we are out of touch
Emma Bell, co-founder of Ambition first and director of partnerships at SPF private client, says: "Diversity is just business sense – having a team comprised of different perspectives and backgrounds offers a variety of perspectives and insights when considering any options. I think lack of diversity in insurance just means we are out of touch with our customer base and unable to address changing needs of our consumers."
Bell says that efforts so far have been focused on greater gender equality – much of the broader business debate over equality in recent years was driven by Lord Mervyn Davies successful push to make sure that 25% of Ftse-100 board positions were filled by women by 2015.
Gender is inclusion, not diversity, because we're half the population
Barbara Schonhofer, who runs women's networking group The Insurance Supper Club, points out that gender was pushed first because it is a slightly different issue. "Gender is inclusion, not diversity," explains Schonhofer. "Because we're half the population."
Schonhofer believes, though, that insurance is "uniquely positioned" to take a lead on workforce diversity, because it "touches everybody's lives".
She adds: "As an industry we need to start looking at meritocracy. Look at people with autism, who can be very, very skilled but who find it difficult to articulate and communicate… we need to reach out to broader communities."
AXA has established a diversity programme called AXA Everyone, which has credibility through being sponsored by the group's chief financial officer. Richard Trotter, AXA Insurance's HR director, says the three-year programme is designed to place diversity "at the heart of our business strategy and operation".
Diversity drives competitiveness through access to diverse markets
He adds that this will prove beneficial financially, adding: "Diversity drives competitiveness through access to diverse markets. The UK is an increasingly diverse nation, and the wealth and buying power of minority groups is increasing exponentially."
There is, says, Trotter, the more intangible economic benefits of retaining and recruiting staff, should a company have a good reputation for taking its social responsibilities seriously.
Pauline Miller, Lloyd's head of diversity and inclusion, says that this attitude is starting to permeate insurance and is similar to how even the most diverse industries, such as media, changed their cultures only a few years ago.
She says: "What we're seeing is a general shift… organisations recognising that we don't just want to recruit like-minded individuals, that our industry must look different and that we want to be able to continue to innovate and continue to attract business internationally.
"It's just taken time for us to move along."
And now it's just the case of getting the proof that the bottom line in diversity is the bottom line itself.
Thousands learn from Dive In festival
More than 4,000 people are expected to take part in the second 'Dive In' festival this month, promoting diversity in insurance.
Last year, there were about 1,700 participants attending in London alone. Nine in 10 of those who attended said their understanding of D&I had changed as a result of the festival.
This year, there will be 50 events across four continents. New York will host a session on neurological diversity, Singapore an event on youth mentoring, Sydney a panel discussion on LGBTQ iissues, and Manchester will host a lunch with former apprentice runner-up Claire Young on setting up a social mobility business.
Established by the Inclusion@Lloyd's group, Dive In has also developed an app that Pauline Miller, Lloyd's head of diversity and inclusion says will "ensure we have a legacy and an ongoing connection in terms of providing resources, tools, beyond the festival's three days".