Simplified entry process in place, as Insurance Times Awards remain free to enter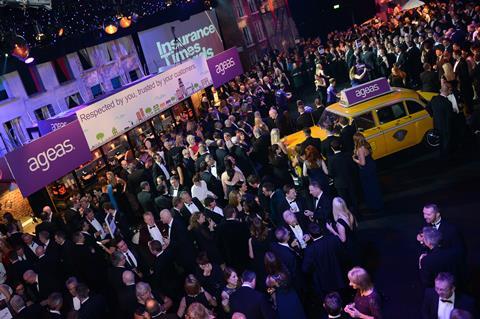 There is just one month left before entries close for this year's Insurance Times Awards, the most prestigious event in UK general insurance.
Submit your entry free using our streamlined system now. There are 27 awards up for grabs, so make sure you get your entry in before it's too late.
Insures, brokers and service providers have been driving innovation and customer focus to the fore of their business strategies over the past 12 months. The Insurance Times awards will recognise and celebrate the best in the sector.
The Awards take place at a glittering new venue with spectacular views of Canary Wharf and the 02, the InterContinental London – The 02.
And whereas last year's awards were set to a splendid New York theme, this year's exotic Arabian night theme promises to be even more stunning.
To submit your entry and learn more, click here.
To read what past winners have to say about the Awards, click here.
CATEGORIES:
Commercial Lines Insurer of the Year (Nomination only) sponsor this award
Direct Insurer of the Year (Awarded solely by a panel of industry experts) sponsor this award
General Insurer of the Year (Nomination only) sponsored by Enterprise
Personal Lines Insurer of the Year (Nomination only) sponsored by Carpenters
Insurer CEOs' CEO of the Year (Nomination only) sponsored by Accenture
Insurer Claims Initiative of the Year sponsor this award
Insurer Innovation of the Year sponsor this award
Broker CEOs' CEO of the Year (Nomination only) sponsored by RSA
Broker Claims Initiative of the Year sponsor this award
Broker Innovation of the Year sponsor this award
Commercial Lines Broker of the Year sponsored by Travelers
Excellence in High Net Worth Broking sponsored by Home & Legacy
Excellence in Motor Broking sponsored by ERS
Independent Broker of the Year sponsored by Aviva
Personal Lines Broker of the Year sponsor this award
Schemes Broker of the Year sponsor this award
Stay informed. The latest news direct to your inbox. Sign up here